Oil prices continue to rise on Monday with Brent Crude climbing above $84 a barrel, its highest price level in three years.
Brent crude, the international benchmark, rose to as much as $84.22 on the day, the most since October 2018.
Prices of oil have been rising on the back of the increased demand and tight supplies.
Brent is trading at $84.17 per barrel up 2.16% at the time of writing this report.
The US oil, Western Texas Intermediate (WTI) is also up 2.77% trading at $81.55 per barrel.
Nigerian Bonny Light closed at $82.18 per barrel on Friday.
Oil prices slumped at the beginning of the Covid-19 pandemic. In April last year, they fell into the negative territory for the first time in history due to supply glut as lockdown wiped out demand while producers continued to pump crude from their wells.
However, demand has been rising in recent months as economies around the world have started to reopen.
Global oil supplies have also taken a hit from hurricanes Ida and Nicholas passing through the Gulf of Mexico and damaging US oil infrastructure.
A dramatic surge in natural gas prices has also made oil a relatively cheaper alternative for power generation, which has also resulted in increased oil demand.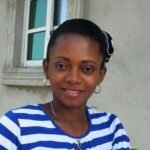 Ifunanya Ikueze is an Engineer, Safety Professional, Writer, Investor, Entrepreneur and Educator.