The equity price of Conoil Oil Plc (NGX: CONOIL) was on Monday adjusted for the final dividend of N1.50 as recommended by the board of directors of the company for the 2020 accounting year.
Following the price adjustment, the ex-dividend price is N18.5 per share, from a close of N20.00 per share on Friday on the floor of the Nigerian Exchange.
The proposed dividend amounting to N1.045 billion is subject to the approval of shareholders at the company's next Annual General Meeting. However, the date of the AGM is yet be announced.
The company's revenue declined by 15.9% to N117.47 billion for the financial year ended 31 December 2020 from N139.76 billion reported in 2019.
Similarly, the profit for the year declined by 27% to N1.44 billion in 2020 from N1.97 billion in 2019.
The earnings per share dropped to 208 kobo in 2020 from 284 kobo in 2019.
Read also: List of Dividends announced in 2021, qualification and payment dates
About Conoil Plc
Conoil Plc (formerly National Oil and Chemical Marketing Plc) was incorporated in 1960 as a private limited liability company – Shell Nigeria Limited.
In April 1975, the Federal Government of Nigeria acquired 60% shares of the Company through the Nigerian National Petroleum Corporation (NNPC) and the Company became known as National Oil and Chemical Marketing Company (NOLCHEM).
The Company was later converted to a public company and in the year 2000, the Federal Government of Nigeria through the Bureau of Public Enterprises (BPE) bought 40% issued ordinary shares of the Company held by Shell Company of Nigeria (UK) Limited.
After the privatization of the Company, Conpetro Limited acquired 60% of the issued shares of the Company. As a result of a rights offering by the Company in 2002, Conpetro Limited now holds 74.4% of the issued capital while members of the Nigerian public hold the remaining 25.6% stake in the Company.
The Company's name was formally changed from National Oil and Chemical Marketing Plc to Conoil Plc on the 14th day of January, 2003.
The principal activities of the Company are the marketing of refined petroleum products, manufacturing and marketing of lubricants, household and liquefied petroleum gas for domestic and industrial use.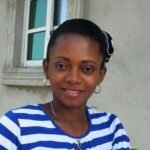 Ifunanya Ikueze is an Engineer, Safety Professional, Writer, Investor, Entrepreneur and Educator.