Former Nigerian President Olusegun Obasanjo is working on a new party that will welcome the aggrieved members of the All Progressive Congress (APC) and the Peoples Democratic Party (PDP), Sunday Vanguard reported.
According to the report, the former president is banking on the potential legal and political conflicts between the ruling party, APC and the opposition party, PDP, which would affect their winning ability in the forthcoming elections. However, the name of the hybrid is still unknown.
Obasanjo who was a two-term Nigerian President on the platform of PDP, left the party in February 2015. At the time he indicated his decision to leave was based the plan by the party to dismiss him for alleged anti-party activities. However, he said he would not join another party after leaving the PDP.
"I have told you before that I became president on the platform of PDP, once I leave PDP I will not join any party."
Obasanjo is interested in "installing a government that would be answerable to him," according to the report by Vanguard quoting a source familiar with the matter. The former president is said to be "seriously mobilising his keen loyalists and die-hard supporters across the country."
Obasanjo is said to still have the ability to influence the outcome of the next presidential, governorship and other elections.
Read also: Nnamdi Kanu meets his lawyer, was 'abducted in Kenya'
He plans to bring in key members of the APC and PDP to his new party in preparation for the 2023 elections.
A strategic meeting has been scheduled by the former president on Tuesday 13th July, according to the report. The former governors of Osun, Jigawa, Kwara States and other coordinators from the six geopolitical zones of the country are expected to be unveiled at the meeting.
The activities of the hybrid party in the North-West, North-Central and South-West zones will be coordinated by the three former governors.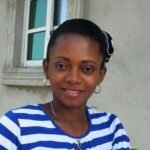 Ifunanya Ikueze is an Engineer, Safety Professional, Writer, Investor, Entrepreneur and Educator.