The Board of Directors of Learn Africa Plc (NGX: LEARNAFRCA) has proposed a final dividend of 20 kobo per 50 kobo ordinary share for the financial year ended 31 March 2022.
The proposed dividend which amounts N154.29 million is subject to the approval of shareholders in the company's next Annual General Meeting and appropriate withholding tax.
If approved, the dividend will be paid to shareholders whose names appear in the Register of Members as at the close of business on Friday September 9, 2022, according to the filing with the Nigerian Exchange.
On Friday, September 30, 2022, dividends will be paid electronically to shareholders who have completed the e-dividend registration and mandated the Registrar to pay their dividends directly into their bank accounts. Shareholders who are yet to complete the e-dividend registration are advised to do so.
Learn Africa Plc's registrar is First Registrars Nigeria. The e-dividend form is available on the Registrar's website and on Securities and Exchange Commission (SEC) website.
For the year ended March 31, 2022, Learn Africa Plc's revenue increased to N3.7 billion from N2.39 billion in 2021. The profit after taxation also increased to N401.58 million from N161.08 million in 2021.
The Proposed dividend payout is 38.42% of the profit after tax.
The share price of Learn Africa closed flat at N2.25 per share on the floor of the Nigerian Exchange on Wednesday.
The dividend yield at the current price will be 8.89% . However, actual yield will be lower when the withholding tax and buy charges are taken into consideration.
Learn Africa Plc has 771,450,000 outstanding shares.
About Learn Africa Plc
The Company was incorporated in Nigeria under the Companies and Allied Matters Act as a Private Limited Liability Company in Nigeria in 1961. It also commenced business operations that same year. The Company was converted to a Public Limited Liability Company on 28 May 1991 and its shares listed on the Nigerian Stock Exchange on 23 July 1996.
The principal activities of the Company are publishing and distribution of educational materials for all levels of learning – Nursery, Primary, Secondary and Tertiary.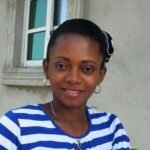 Ifunanya Ikueze is an Engineer, Safety Professional, Writer, Investor, Entrepreneur and Educator.