The Chief Executive Officer of the Nigerian National Petroleum Company (NNPC) Limited Mele Kyari has stated that the acquisition of  Oando Plc's (NGX: OANDO) OVH Energy Marketing (OVH) grew NNPC Retail Limited's profit to N18.4bn in the first quarter of 2023.
Also read; FG issues Flood Alert: 13 States, 50 Communities to be affected
Kyari made the statement when he appeared before an ad hoc committee of the House of Representatives for an investigative hearing on the allegation of corrupt acquisition of OVH Energy by NNPCL.
Investogist reported in October 2022 that NNPC Limited had acquired OVH Energy Marketing (OVH), bringing the owner and operator of the Oando branded retail service stations into the NNPC family. The deal added over 380 Oando branded filling stations to the NNPC brand, bringing NNPC's outlets to 1,500 stations.
However, a media report said OVH only owned 94 stations, with more than 100 stations penned as leased.
In his address to the House of Representative Ad-Hoc Committee shared on NNPCL's X handle, Mele Kyari stated "allegations against the acquisition of OVH are painful because they are not true. We believe that the only way we can grow our market share is by expanding our business. Since the acquisition of OVH, the profit margin of #NNPCRetail has jumped."
He continued, "we are happy with the acquisition of OVH. For instance in 2021 before the acquisition, #NNPCRetail made N6.93bn profit. But in one quarter after the acquisition (1st Qtr 2023), we made a profit of N18.4bn. This is all as a result of the acquisition."
Oando Plc in its last audited full year financial statements, which was for 2021 financial year ended 31 December, 2021, reported a total gross revenue of N801.24bn from the supply and trading segment of its business. The report analyzed by Investogist showed that Oando's supply & trading segment made a loss of N307.20 million for the year.
In the preceding 2020, Oando's supply & trading business segment reported a gross revenue of N336.57bn, and a profit of N441.50mn.
In 2019, Oando's supply & trading business segment reported a gross revenue of N449.95bn, and a profit of N1.88bn.
Kyari had started his address by stating that NNPCL was a creation of the federation with over 200 million Nigerians as shareholders.
"The Petroleum Industry Act (PIA) also grants us the mandate to guarantee national energy security. On this basis, it is duty-bound on us to grow our market share," Kyari said.
The NNPCL CEO acknowledged that in every merger and acquisition, there is a transition period. He added that that company is rising to those challenges brought about by the transition.
"We are also ensuring that none of our staff at #NNPCRetail is victimized. Staff are placed where they are best fit towards optimum performance," Kyari concluded.
The media report that highlighted that OVH owned only 94 stations also alleged the ownership structure of NNPC Limited has become complicated, with Huub Stoksman, an expatriate and former CEO of OVH Energy, taking over as managing director of NNPC Retail. It added that OVH officials have taken over NNPC Retail, resulting in a toxic environment.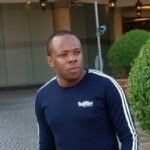 Nnamdi Maduakor is a Writer, Investor and Entrepreneur