The United States and the European Union have announced a gas deal in a move to reduce Europe's dependence on Russian energy. The deal was announced on Friday during President Joe Biden's three-day visit to Brussels.
Under the agreement, the US will provide at least an additional 15 billion cubic meters of LNG to the EU by the end of the year. The long term aim is the supply of about 50 billion cubic meters of additional U.S gas until at least 2030.
The EU has been seeking to curb its reliance on Russian energy since Russia invaded Ukraine. 40% of EU's gas requirement is supplied by Russia.
In 2021, Russia exported a total of 155 billion cubic meters of gas to the EU, out of which 15 billion was LNG.
On the other hand, the U.S exported over 22 billion cubic meters of LNG to the EU in 2021.
The additional gas to the EU by the U.S will come from exports that would have been to other countries since the U.S LNG plants are producing at their full capacity, according to analysts.
"We expect near-term measures to support European LNG imports to rely on the reallocation of existing supply," analysts at Goldman Sachs said in a report, noting "such a relocation to Europe is already happening" because European gas prices have in recent months mostly been the highest in the world.
On Wednesday, Russian President Vladimir Putin said that gas sales to countries deemed unfriendly to Moscow would have to be paid in rubles.  He noted that illegitimate decisions by a number of Western countries to freeze Russia's assets destroyed all confidence in their currencies. Therefore "unfriendly countries" will have to pay for Russian gas in rubles, Putin said.
Earlier in March, the Russian government announced a list of 48 states deemed to be unfriendly. They included all EU member countries, the US, Japan, Switzerland and Norway.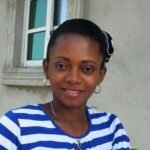 Ifunanya Ikueze is an Engineer, Safety Professional, Writer, Investor, Entrepreneur and Educator.