Bitcoin and other cryptocurrencies have continued to lose value with nearly $1 trillion worth of value wiped in a month.
In the last 24 hours, Bitcoin las lost 10.44%, trading at $28,221.1 at the time of this report.
Athereum is down 19.125 trading at $1,945.56
Dogecoin and Shiba Inu are down 23.65% and 26.47% respectively, according Investing.com Index. Both are trading at $0.77147 and $0.00001049 respectively.
Terra is down 98.32%, trading at $0.0273. On 4th May Terra was trading above $86.
BNB is also down 10.39% in the last 24 hours, trading at $273.5.
As Forbes put it "The sell-off comes after the $18 billion algorithmic stablecoin terraUSD (UST) lost its peg to the U.S. dollar, wiping out the price of its support coin luna which has now lost almost 99% of its value and dragging the bitcoin and crypto market even lower."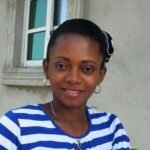 Ifunanya Ikueze is an Engineer, Safety Professional, Writer, Investor, Entrepreneur and Educator.