Ukraine to be seeking the transfer of all sanctioned Russian monies to it for the reconstruction of the country being destroyed by the Russian military.
Kiev is expecting to be granted access to $400 billion worth of frozen Russian assets for the country's reconstruction fund, Ukraine President Volodymyr Zelensky's economic adviser, Oleg Ustenko, said in an interview with the local Ukraine 24.
"We are talking primarily about the $300 billion frozen Russian Central Bank reserves… [and] the frozen assets of President Vladimir Putin's inner circle, which includes several hundred people outside the country," Ustenko said.
Zelensky's economic adviser was commenting on the sources for the reconstruction fund Ukraine is planning to set up in order to deal with the consequences of the current crisis.
Also read; Ukraine-Russia War: Germany's BASF will shutdown world's largest chemical plant if…
The Ukrainian official noted that  in addition to this fund, Ukraine hopes to receive financial aid from its Western partners, and counts on having an overall amount of up to $500 billion to restore the country with.
The idea of using Russia's money to rebuild Ukraine started making the rounds in Ukraine and Western Europe countries in the second week of the Russian invasion.
BBC reported on 10 March that the governor of Ukraine's Central Bank said that frozen Russian assets should be used to rebuild Ukraine after the war.
Investogist reported on 30 March, Estonia's proposed to restore Ukraine with money from Russia's oil and gas revenues, asking for payments from the EU to Russia for energy supplies to be put in an escrow account.
Russia attacked Ukraine in late February, aiming to "demilitarize" and "de-nazify" the country, which Moscow alleged fell into the hands of highly unstable leadership. A large number of Western nations, including most of the EU, the US, and UK, placed sanctions on Russia in retaliation. As part of the sanctions, the nations froze Russia's foreign holdings, including roughly a half of the country's forex reserves and the assets of many prominent Russian individuals.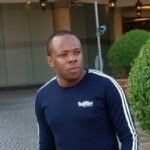 Nnamdi Maduakor is a Writer, Investor and Entrepreneur