Continuing from the first part of this concluding article of our irreconcilable incongruities series, let us examine other avenues through which Nigeria can foster brain gain and consequently be on the progressive pedestal towards economic recovery and been among Africa's leading economies.
Another drive that can make things work is if Nigeria can launch the campaign #bringbackourbrains. I want to ask a question. If Adeyemo or Ebong or both come back to Nigeria and ask to serve in the National Economic Team, will they be taken? If taken, will they be given the free hand to execute their ideas as the US government would do? The working environment is fundamentally imperative in this campaign. Look at what Ghana recently did. They opened up their citizenship to any man or woman of black descent who is tired of the chauvinistic white supremacy mentality. They were giving them jobs in cognate areas of experience. Technocrats, diplomats, entrepreneurs, name them, trooped into Ghana and today, compare the Nigerian Naira with the Ghanaian Cedi. About a decade ago, the Ghanaian currency was a baby to the Naira. Who did this to us?
Can we not borrow a leaf from our neighbour and grow? Does it actually matter where the idea or model came from? In our case, we must not necessarily bring in everybody. We can say only Nigerians in the diaspora. Nigeria is legion, we have the crowd. We have the brains, just come in and save this situation. The FG can create some incentives for those willing to come in and serve and these incentives should be seen working. When just 100 diaspora technocrats return and are given adequate spaces to operate, others would think home sooner than later. As such, #bringbackourbrains.
It will be difficult for any country to thrive in insecurity. Even the campaign for #bringbackourbrains would be a mirage if the country remains insecure. There is so much politics around the issue. We are not telling ourselves the truth. How can we believe that the Nigerian military known worldwide for infantry cannot conquer a minute fraction of our population who have turned insurgents and bandits? Unless we want to believe that a country as small in both capacity and numbers would overrun Nigeria should there be a war between the two. This will be ridiculous and incredible.
Another area we need to urgently look into is the aspect of sharing money to Nigerians under one pretext or the other. We constantly borrow money from the international community and other institutionalized bodies and yet we are seen sharing money that would not be accounted for and not repayable. Are we not ridiculing ourselves before the comity of nations? We are not talking of funds given to small businesses to enhance what they do. No. we are talking about N10k, N5k, etc given to so and so cadre of the citizenry to aid their livelihood. This is not the best for a developing economy dependent, largely, on borrowing.
There are lots of intervention programs to aid entrepreneurs but how quick are these funds been disbursed? NIRSAL, BOI, BOA and the rest are all there to aid MSMEs but what percentage of applicants have received these funds. This intervention programs are meant to create more jobs and speed up economic growth. The situation where only about 5% of applicants receive the funds per annum, leaves lots to be desired. This is where the FG or the economic team should focus attention and insist that these funds are released and that they are monitored and evaluated to ensure that the purpose for disbursing them are met. The funds would actually enhance the fluidity with which money circulates in the country. The Naira would be the ultimate gainer not individual stomachs.
The problem in Nigeria sometimes is not ideas. Yes, most times. The issue is whether they impact on the economy positively or negatively; whether they are proactive or reactive; whether they are obsolete or futuristic. Another issue is implementation. These policies are inconsistent with the realities on ground. Let me give an instance with the gridlock at Apapa and Tincan Wharfs. This gridlock has crippled business activities around the area, skyrocketed prices of haulage services, stunted business growths for exporters and importers, and reduced business transactions of the entire associated value chain. This issue has been massaged for more than four years now and this is the major window through which Nigeria conducts commercial trades with the international community. That Nigeria cannot fix this is a total ridicule pointing to the fact of lack of vision on government. The gridlock has become a racket for some stakeholders. If Apapa is jinxed, why not open up other ports in other parts of the country? Fixing the Apapa gridlock does not need rocket science to achieve, simple.
Finally, Nigeria is a country where basic things are luxury. Basic amenities like access to good roads, constant power supply, access to hygienic drinking water, security, and the likes are things for the bourgeois. To install solar and inverter for uninterrupted power supply in one's apartment comes at a huge cost. How many Nigerians can afford this? As such, it has turned from basic amenity to luxury. These are quick-fixes that can lure our brains back.
For brain gain to win the war, the FG needs to look at the above and lots more. We have the numbers, we have the qualities, we have the resources, we have the brains, we have what it takes… but we lack the will. Therefore, #bringbackourbrains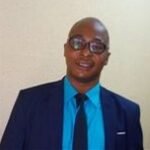 Azuka Edokobi is a Writer and Entrepreneur