The media was awash last week at the appointment of Ms. Enoh T. Ebong as the Acting Director of the United States Trade Development Agency (USTDA). The new US President, Dr. Joe Biden Jr., has actually surprised pundits with the nature of the appointments into his cabinet.
The USTDA is an agency charged with partnering with the private sector in infrastructural development, help develop emerging economies and expand the export of US goods and services thereby orchestrating more support for job opportunities in the US.
Ms. Ebong was with the USTDA from 2004 to 2019 serving in different capacities but ending as the Deputy Director and Chief Operating Officer. She was also the USTDA's General Counsel. Before returning to the USTDA, she also served as the Head of Strategic Partnerships at the Milken Center for Advancing the American Dream. She practiced commercial law at Boston.
She has a Juris Doctor from the University of Michigan. She has a Master of Arts in Communication from the University of Pennsylvania. She has a Master of Arts in History (with Honours) from the University of Edinburgh, Scotland. She is a member of the Commonwealth of Massachusetts Bar.
It is important to note the role that USTDA plays in the US economy. According to the Center for Strategic and International Studies (CSIS), "USTDA links American businesses to export opportunities in emerging markets by funding activities such as project preparation and partnership building in sectors including transportation, energy, and telecommunications. Since it was established 25 years ago, the agency has generated a total of $61 billion in U.S. exports and supported over 500,000 American jobs. In connecting American business to such opportunities, USTDA also links American technology's best practices and ingenuity with U.S. trade and development policy priorities." The USTDA competes with Chinese firms on issues of standards in developing economies' infrastructural markets. The agency strives to foster quality awareness in these markets so that what China gives does not become the international standard. This also makes US exports to remain globally competitive.
This concerns us because this woman is Nigerian and Nigeria is a developing economy. This position is one of trust and integrity; one of proven know-how; one of experience. This position needs dexterity and the doggedness in engaging in market competitions. Take note that the major competition here is between the US and China, most recently though. So, to have Ms. Ebong in this role is no fluke. It says a lot about her persona and career achievements.
Going through this appointment, one thought was constant: this is a Nigerian in diaspora charting the course of history and economic development of another country while her own country is struggling to get back to the rail-track she has missed decades ago. Ebong and so many others like her scattered in different parts of the globe have what it takes to put things right in this economy. What then is the problem? Where have we got it wrong? What damaging effects has brain drain on the Nigerian economy? Who is actually and truly at fault here, Nigeria or Nigerians?
In addressing these issues, we shall run some exposé on a few more Nigerians in the diaspora who could have made some difference here. Adewale 'Wally' Adeyemo is next on the list. Keep a tab on this space.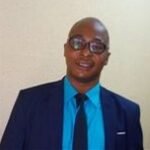 Azuka Edokobi is a Writer and Entrepreneur