Former governor of Imo State, Emeka Ihedioha on Friday apologised to Igbo people over his comment at a new yam festival of Mbaise people in Accra, Ghana, saying he did not mean to hurt anybody.
Ihedioha who has denied calling supporters of Labour Party (LP)'s Peter Obi saboteurs, however, insisted his comment was taken out of context.
The PDP chieftain had faced criticism over his comment in a viral video where he allegedly claimed Obi's supporters are saboteurs.
He said " I went to Ghana on the invitation of my people for the New Yam festival who are predominantly PDP members.
"So I spoke to our people consciously within the PDP to express the need for them not to sabotage our efforts in reclaiming power in 2023 so that Nigerians can see good governance.
"I never called any South Easterner or indeed any Nigerian who doesn't vote for my party a saboteur. That is not me. It is not in my character. I believe in decent even from my own immediate nuclear family.
"My position was very simple, I was speaking to our people. I am an Mbaise man and the PDP has been very faithful to us. PDP has given us support, PDP gave us the opportunity to produce governor in our state and I said to them we have an opportunity and I called that they should not sabotage our efforts to reclaim power and that was it.
"That was the context. So to all those millions of Nigerians, particularly from South East extraction who feel hurt by my use of language, I am sorry about it.
"I do not mean to hurt anybody and they have a right to obviously express their political opinions in any way, form or shape and of course, I have my friends who belong to other political parties and we still relate and we will continue to relate.
"It is my considered view that people should take me for whom I am. People should accept me for whom I am and know that I am not a rude person. I am not a disrespectful person and I don't use words that are uncultured. I thank the privilege of my upbringing and that has guided me. I believe this should be able to assuage them."
Speaking further, Ihedioha said that he is convinced that PDP was going to win the 2023 presidential election.
He said that the PDP will win South East regoin despite growing support for Peter Obi.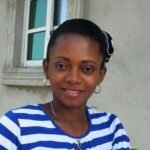 Ifunanya Ikueze is an Engineer, Safety Professional, Writer, Investor, Entrepreneur and Educator.