Goldman Sachs is opening its investment door to the masses in its latest move to go mainstream with the launch of an automated wealth-management platform.
The financial service company on Tuesday announced Marcus Invest, a low-cost digital platform that allocates and automatically rebalances individuals' wealth across portfolios of stocks and bonds based on the models developed by the firm's investment-strategy committee which has traditionally catered to institutions and the ultra-rich.
With the launch of the investing app, consumers with a minimum of $1,000 can now open account and will be charged an annual advisory fee of 0.35%, the bank said. Thus, an investment of $1,000 will attract a $3.5 fee per year.
The investing platform features exchange-traded funds that focus on traditional stock and bond benchmarks, impact investments and smart-beta products designed by Goldman.
Goldman Sachs launched Marcus in 2016 in its bid to diversify its revenue and funding sources by offering savings accounts and personal loans to retail customers.
However, Marcus Invest is currently available to U.S residents according to the publication on its website.
"At the moment, Marcus.com and our products are only available in the US." Adding that "if you now reside outside of the U.S., we will not be able to maintain your Marcus Invest account.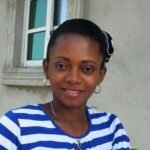 Ifunanya Ikueze is an Engineer, Safety Professional, Writer, Investor, Entrepreneur and Educator.