Goldman Sachs has sharply cut British economy growth forecasts and expects a recession to begin in the fourth quarter of this year amid surging energy costs.
The UK's Gross Domestic Product (GDP) is expected to fall around 1% through mid-2023, Goldman said in a research note Monday.
British energy bills will jump 80% to an average of 3,549 pounds ($4,188) a year from October, the regulator had said on Friday, as the nation continues to grapple with "cost of living crisis."
This latest increase in energy costs will plunge millions of households into fuel poverty, lead businesses into jeopardy and could result in deaths during winter unless the government steps in.
Another increase is likely in January as Russia's move to throttle European supplies drives wholesale gas prices to record highs, Reuters reported.
UK's annual average bill of 1,277 pounds last year will hit 3,549 pounds this year and leading forecaster, Cornwall Insight said prices were likely to rocket again in 2023, according to the report.
Cornwall Insight expects bills to peak in the second quarter at 6,616 pounds, with households paying around 500 pounds a month for energy in 2023. This amount is higher than rent or mortgage for many.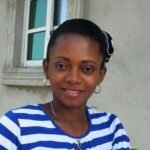 Ifunanya Ikueze is an Engineer, Safety Professional, Writer, Investor, Entrepreneur and Educator.