Russian gas supplies to Europe via the key Nord Stream 1 pipeline would not resume until the "collective West" lifts sanctions against Moscow, the Kremlin has said.
"Problems with gas supply arose because of the sanctions imposed on our country by Western states, including Germany and Britain," said Kremlin spokesman Dmitry Peskov during a conference call on Monday.
"We see incessant attempts to shift responsibility and blame onto us. We categorically reject this and insist that the collective West – in this case, the EU, Canada, the UK — is to blame for the fact that the situation has reached the point where it is now," Peskov added Reuters reported.
Read also: China agrees to pay for Russian gas in rubles and yuan – Gazprom
Peskov added that Nord Stream 1 would "definitely" resume its supply to Europe if sanctions are eased, according to the outlet.
Russia had announced on Friday the indefinite suspension of natural gas supplies to the European Union via the Nord Stream 1 pipeline.
The Russian energy giant, Gazprom said that due to technical malfunctions, the flow of natural gas to the EU which was to be restored on Saturday, September 3 following repairs on its sole operating turbine will no longer be happening.
Russia supplies about 40% of Europe's natural gas, most of which is transported via pipelines. In 2021, Russia exported about 155 billion cubic meters of the fuel to Europe — more than one-third of which came from the Nord Stream 1 pipeline, according to Reuters.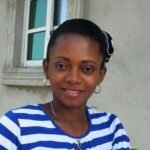 Ifunanya Ikueze is an Engineer, Safety Professional, Writer, Investor, Entrepreneur and Educator.