Stanbic IBTC Holdings Plc (NSE – STANBIC) gross earnings increased by 0.27%, profit before tax increased by 4.17% and profit after tax increased by 10.90% for the year ended 31 December 2020 according to the annual report published on the Nigerian Stock Exchange on Wednesday.
Income statement
Gross earnings rose slightly to N234.45 billion in 2020 from N233.81 billion in 2019.
Interest income declined to N105.78 billion in 2020 from N120.41 billion in 2019.
Fee and commission revenue settled at N75.15 billion in 2020 from N75.03 billion in 2019.
The group recorded N52.11 billion revenue from trading in 2020, significantly up from the N36.33 billion registered in 2019.
Staff cost and other operating expenses stood at N42.14 billion and N52.13 billion respectively in 2020.
Stanbic IBTC Holdings reported an increase in profit before tax to N94.72 billion in 2020 from N90.93 billion in 2019.
It paid an income tax of N11.51 billion in 2020 down from the N15.89 billion it recorded in 2019.
Thus, the profit after tax rose by 10.90% to N83.21 billion in 2020 from N75.04 billion in 2019.
Similarly, the earnings per share increased to N7.29 from N6.92 in 2019.
Balance sheet
Total assets rose to N2.49 trillion as at 31 December 2020 from N1.88 trillion in 2019.
Major components of assets:
Cash and bank balances rose to N627.11 billion from N456.4 billion in 2019.
Loan and advances to customers rose to N626.14 billion from N532.12 billion in 2019.
Financial investments rose to N612.28 billion from N155.33 billion in 2019.
Total liabilities jumped to N2.12 trillion in 2020 from N1.57 trillion in 2019.
Major component of liabilities:
Deposit from customers rose to N819.94 billion from N637.84 billion in 2019.
Deposit from banks rose to N606.622 billion from N248.90 billion in 2019.
Collections and remittance payable rose to N225.72 billion from N90.20 billion in 2019.
Trading liabilities declined to N188.60 billion from N250.20 billion in 2019.
The above Collections and remittance payable includes N51 billion (Dec 2019: N56 billion) relating to balance held in respect of clearing and settlement activities for NIBSS, FMDQ over-the-counter foreign exchange transactions.
Shareholders equity rose to N371.02 billion from N296.30 billion in 2019.
Litigation
"The Group litigation portfolio as at 31 December 2020 consisted of 349 cases and the aggregate value of monetary claims against the Stanbic IBTC Group was N107,880,214,701.86; USD$472,039.15 & GB £74,284.64."
According to Stanbic IBTC Holdings, "the claims against the group are generally considered to have a low likelihood of success and the group is actively defending same. Management believes that the ultimate resolution of any of the proceedings will not have a significantly adverse effect on the group.
"Where the group envisages that there is a more than average chance that a claim against it will succeed, adequate provisions are raised in respect of such claim."
At the close of trading on Wednesday, the share price of Stanbic IBTC Holdings rose by 9.99% to N48.45 per share as investors jumped in to benefit from the dividend and the share bonus.
About Stanbic IBTC Holdings Plc
The company was incorporated in Nigeria under the Companies & Allied Matters Act (CAMA) as a public limited liability company on 14 March 2012. The company's shares were listed on 23 November 2012 on the floor of The Nigerian Stock Exchange.
The principal activity of the company is to carry on business as a financial holding company, to invest and hold controlling shares, as well as manage equity in its subsidiary companies.
The company has nine direct subsidiaries, namely: Stanbic IBTC Bank PLC, Stanbic IBTC Pension Managers Limited, Stanbic IBTC Asset Management Limited, Stanbic IBTC Capital Limited, Stanbic IBTC Insurance Limited, Stanbic IBTC Stockbrokers Limited, Stanbic IBTC Ventures Limited, Stanbic IBTC Insurance Brokers Limited and Stanbic IBTC Trustees Limited and two indirect subsidiaries, namely: Stanbic IBTC Bureau De Change Limited, Stanbic IBTC Nominees Limited.
The group discontinued the operation of Stanbic IBTC Bureau De Change Limited effective 1 January 2021. The discontinuation of operation of the BDC business was primary driven by changes in regulation, which now afford customers the opportunity of purchasing foreign exchange (PTA and BTA) directly from Stanbic IBTC Bank at any of its branches nationwide.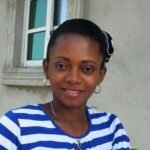 Ifunanya Ikueze is an Engineer, Safety Professional, Writer, Investor, Entrepreneur and Educator.