Lasaco Assurance Plc has announced a delay in the filing of its audited financial statements for the year ended 31 December 2020.
In a publication signed by the Company Secretary, Gertrude Olutekunbi, the company said the delay in the release of 2020 audited accounts is because the company is awaiting approval from the National Insurance Commission ( NAICOM ).
The company said it is optimistic that audited financial statements will be submitted to  Exchange on or before Friday, 30 April 2021.
Read: Dangote Cement Plc issues notice of 12th AGM
"We wish to inform our distinguished shareholders and the general public that LASACO Assurance Plc (the Company) was unable to submit its 2020 Audited Financial Statements for the year ended 31't December, 2020 QA20 AFS) to The Nigerian Stock Exchange within the regulatory due date of 31't March, 202t as required. The delay is due to the fact that we have submitted it to National Insurance Commission (NAICOM) for approval. We are optimistic that the 2020 Audited Financial Statements will be submitted to The Exchange on or before Friday, 30tn April, 2021."
Lasaco Assurance Plc reconstructed its issued and fully paid-up Share Capital of 7,334,343,421 Ordinary shares of 50kobo each in the ratio of one (1) new ordinary share for every four (4) ordinary shares previously held by the shareholders. The reconstruction received the approval of the shareholders of Lasaco Assurance Plc at the 39th Annual General Meeting of the company held on 8th October 2019.
Following the reconstruction, the share price was calculated at N1.68 per on 22n February 2021 from the N0.42 per it last traded. The stock has been trading flat at N1.26 per share since 16 April 2021.
The company's gross premium written increased by 23.2%, from N8.202 billion booked in the same period in 2019 to N10.107 billion for the 9 months ended 30 September 2020.
Profit for the period increased by 32.3% to N0.862 billion (9M 2019: N0.652 billion)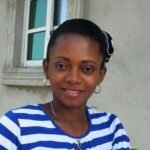 Ifunanya Ikueze is an Engineer, Safety Professional, Writer, Investor, Entrepreneur and Educator.