The trading suspension on the shares of Lasaco Assurance Plc (NSE – LASACO) to allow for share reconstruction, was lifted on Monday with the share price falling by maximum allowable percentage on NSE.
The share price dipped by 9.52% to N1.52 per share from the reconstructed price of N1.68 per share upon resumption of trading on Monday as sell pressure mounted on the stock.
The shares of listed companies on the Nigerian Stock Exchange (NSE) can either gain or lose maximum of 10% per trading session.
Lasaco Assurance Plc reconstructed its issued and fully paid-up Share Capital of 7,334,343,421 Ordinary shares of 50kobo each in the ratio of one (1) new ordinary share for every four (4) ordinary shares previously held by the shareholders.
The share price of Lasaco Assurance Plc stood at N0.42 per share prior to the the suspension of Trading in late January.
The company had on January 29 issued a notice to the Nigerian Stock Exchange regarding the share reconstruction and the subsequent suspension of trading on the shares of the company for two weeks.
However, due to the delay, the suspension of trading was extended by one week "to facilitate the conclusion of the share reconstruction exercise," according to Lasaco. The new extension which took effect from Monday 15 February lasted until Friday 19 February 2021, both days inclusive.
The reconstruction received the approval of the shareholders of Lasaco Assurance Plc at the 39th Annual General Meeting of the company held on 8th October 2019.
Order book for LASACO at the time of this report

Source: Afriinvestor.com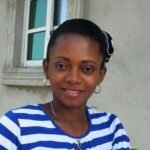 Ifunanya Ikueze is an Engineer, Safety Professional, Writer, Investor, Entrepreneur and Educator.