Cryptocurrency market is recovering from the sell-off on Wednesday, as Bitcoin nosedived 30% to just over $30,000 at one point.
The plunge was attributed to ripple effect of Tesla announcement that 12 May that that it would stop accepting Bitcoin as payment and China's ban of financial institutions and payment companies from providing services related to cryptocurrency transactions.
However, Caixin Global in report said the sell-off in Cryptocurrencies this week were "driven in part by massive forced sales of cryptocurrencies pledged as collateral for financing, especially those on automated blockchain platforms." The report quoted "industry participants."
Wu Jihan, founder of cryptocurrency mining services platform BitDeer, told Caixin, that "behind the scenes was the deleveraging of an overleveraged market,"
Amid the sell-off, Ethereum (ETH), the second-biggest cryptocurrency by market cap, sank more than 40% on Wednesday night, while internet-meme token Dogecoin lost 50%.
There were mass forced sell-offs of cryptocurrencies that investors had pledged on decentralized finance (DeFi) blockchain platforms for financing overloaded the platforms according to the report.
Read also: The new coin, TOK from multi-exchange interface platform – Tokenplace
DeFi is a broad term that covers a variety of applications based on blockchain technology, with the goal of bypassing traditional financial intermediaries. A key element is so-called automated "smart contracts."
The design of DeFi trading mechanisms likely contributed to the price plunge, as dropping prices can lead to automated mass forced sales of pledged cryptocurrencies, creating a vicious cycle of downward pressure.
The crash did not weaken the confidence of all Cryptocurrency supporters. "While Bitcoin's current plunge certainly feels terrifying for bulls in the moment, experienced 'hodlers' know that Bitcoin routinely sees steep selloffs during bull markets," Matt Weller, global head of market research for online broker FOREX.com, wrote in a note.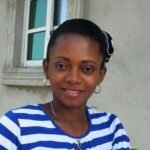 Ifunanya Ikueze is an Engineer, Safety Professional, Writer, Investor, Entrepreneur and Educator.