Oil prices fell sharply on Thursday as the slow down in vaccine rollout in some parts of the world cast shadow over economic recovery and the expected rise in demand for oil, coupled with increasing U.S crude and fuel inventories and a strong dollar.
Both Brent crude and Western Texas Intermediate futures plunged by over 8%, to the lowest prices in two weeks.
Brent fell to as low as $61.42 per barrel on Thursday with U.S oil futures Western Texas Intermediate (WTI) sold as low as $58.20 per barrel.
At the time of this report, Brent is trading at $62.81 per barrel while WTI is trading at $59.62 per barrel.
Read: Market Turns Positive…as the Banking Index Jumps 4.4%
In the past weeks, oil prices had staged a remarkable comeback, rising to pre-pandemic levels as the world's largest oil producers reined in supply and travel around the world recovering post-lockdowns.
"Short-term supply and demand considerations are temporarily casting a shadow over the bright future that is likely to arrive in the third quarter of the year," said Tamas Varga, an analyst at PVM Oil Associates Ltd.
"The plunge is all about the demand outlook," said Edward Moya, senior market analyst at Oanda Corp. "This will be a temporary retreat, but the concern is that we don't have any strong signs that Europe is about to turn the corner here."
French Prime Minister Jean Castex announced Thursday that 16 regions in France including Paris will go into a month lockdown with effect from Friday midnight as the number of Covid-19 patients in intensive care units spike. The global recovery from the pandemic remains uneven. In Brazil, Covid-19 cases are expanding by record numbers and crimping activity.
Vaccine roll out has been hampered in several European countries following the suspension of AstraZeneca vaccine over health concerns. However, the European Medical Agency on Thursday said that the "benefits still outweigh the risks despite possible link to rare blood clots with low blood platelets."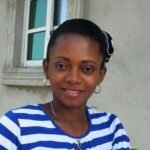 Ifunanya Ikueze is an Engineer, Safety Professional, Writer, Investor, Entrepreneur and Educator.