The China Harbour Engineering Company (CHEC) owns the majority stake in the Lekki Port Project, having injected $1.1 billion into its development, according to Mr. Du Ruogang, the Managing Director of Lekki Port LFTZ Enterprise Limited.
The Nigerian Ports Authority awarded the Concession Agreement for development and operations of the Lekki Deep Sea Port to Lekki Port LFTZ Enterprise Limited (LPLEL) as a Special Purpose Vehicle (SPV). LPLEL is required to develop, build and operate a common user, multipurpose port under the concession and has the right to sub-concession terminal operations to other companies.
LPLEL is a joint venture enterprise owned by a group of investors led by the Lekki Port Investment Holdings Inc (comprising China Harbour Engineering Company Ltd. and Tolaram Group), the Lagos State Government and the Federal Government of Nigeria through the Nigerian Ports Authority (NPA).
While addressing maritime journalists yesterday during a media tour of the project site, Mr. Du Ruogang, said the injection of $1.1 billion makes the company the largest shareholder.
"CHEC is now the largest shareholder of the Lekki port project following the injection of $1.1billion into the project. With this, we now have 70 per cent shareholding stake with our partners, Tolarams Group having 5 percent, making our total shares 75 per cent,"
This is in line with what Ruogang told Nairametrics in an interview in January, that "China Harbour Engineering Company and Tolaram Group jointly hold 75% of the project through Lekki Port Investment Holding Inc. The other shareholders are Lagos State Government (20%) and the Nigerian Ports Authority (5%)."
Read also: Forced sell-offs of pledged Cryptocurrencies contributed to price plunge
During the interview, he also said that project will create "about 170,000 jobs and approximately $201 billion in revenue to State and Federal agencies from taxes, royalties and duties. Excerpts:"
On the access roads to the ports which obviously needs expansion, Rougang yesterday said that efforts are being made to expand the road network to the port and also connect it by rail.
"With Dangote Refinery just beside us expected to operate with nothing less than 700 trucks, we are optimistic that efforts are in place to expand the road networks and also link the port by rail.

"The road is currently a single lane road network, and we are confident that before port operations commence next year, the road will have been expanded to a two lane highway to accommodate seamless cargo evacuation from the ports while also servicing the cluster of businesses that will spring up around here by next year when the ports become operational."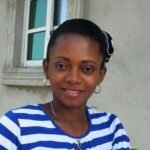 Ifunanya Ikueze is an Engineer, Safety Professional, Writer, Investor, Entrepreneur and Educator.