FCMB Group Plc (NSE Ticker: FCMB), in an earnings forecast released earlier today to the Nigerian Stock Exchange (NSE) and the investing public projected a Profit after taxation of N4.130 billion for the fourth quarter ending 31 December 2020.
The forecasted profit after taxation will be 40.39% lower than the N6.928 billion profit after tax reported for the fourth quarter period ending 31 December 2019.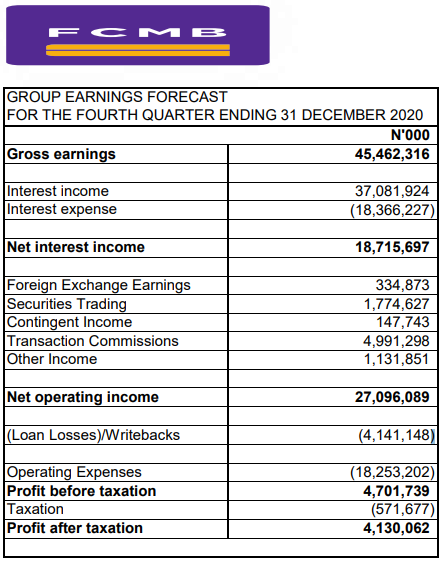 The forecasted Gross earnings of N45.462 billion is also 10.61% lower than the N50.860 gross earnings the banking group recorded in the fourth quarter of 2019.
Written by;
Nnamdi M.