The facility housing Atlantic TV and Wish 99.5 FM in the Ozuoba area of Port Harcourt was reportedly attacked with dynamite, Improvised Explosive Devices, and ammunition.
The owner of the outfit, Chinyere Igwe, who is also a member of the House of Representatives, confirmed the incident to Channels Television. He said the attack occurred Tuesday night at about 8:45 pm.
Igwe said the generator house was damaged by the explosion.
"We have informed the police, some detachment of the police came and the DPO called to inform me today some bomb experts are coming for future investigations," he said.
There were no casualties, or injuries recorded at the scene according to Channels Television.
Rivers Police Command in statement said that "Operatives of the Explosive Ordnance Department (EOD) have been deployed to the scene for swift and detailed investigation with a view to ascertaining the veracity of the information and to unravel what exactly casused the explosion.
"The Command assures that if the incident was indeed orchestrated by anyone or group, the culprits will be hunted down and made to face the full wrath of the law."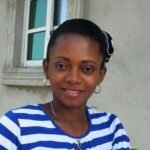 Ifunanya Ikueze is an Engineer, Safety Professional, Writer, Investor, Entrepreneur and Educator.