(Greenwich Merchant Bank): The local bourse was dominated by bullish investors as buy-interest in GUINNESS (10.00%), ETERNA (8.78%), PRESCO (6.64%) and BUACEMENT (3.90%) caused the increase in the market. As a result, the NGX-ASI and Market capitalization increased by 0.24% to settle at 48,270.23 points and NGN26.29 trillion respectively. Hence, the Year-to-Date return on the market rose to 13.00%.
Market activity was mixed as total volume traded increased by 10.51% and total value of trade declined by 53.31%, 172 million units and NGN2.31 billion respectively. FBNH was the most traded equity by volume and value traded. Market sentiment was positive, as market breadth was valued at 1.19x, emerging from ninteen (19) gainers and sixteen (16) loosers.
Performance across sectors was positive as Insurance sector (1.06%), Consumer Goods sector (0.63%), Oil & Gas sector (0.59%) and Industrial sector (1.66%). While the Banking sector (1.29%) closed negative.

Fixed Income Market
The mood in the fixed income market was relatively quiet as only few instruments traded across board. In the Bond market, the 14-MAR-2024 and 23-Mar-2025 moved by 20bp and 10bp respectively moving the average yield lower to 14.49% from 14.51%.
In the NT-Bills market movement was recorded on all sides of the curve bringing the average lower from 11.37% to 11.36%. Consequently, the average yield declined by 1bps to close at 5.14%.
Activities in the OMO market followed similar trend as the NT-Bills market, with all instruments moving lower by 1bp. This resulted in decline in the average yield by 1bps to close at 10.76%.
The Open Buy-back and Over-night rates trended higher from 11.38% and 13.00% to 11.88% and 12.75% respectively. However, System liquidity increased by 6.92% to close at NGN189.63million.
Naira retained the same figure as the previous trading session in the Investors' and Exporters' Window (I&EW) trading at NGN445.33/USD.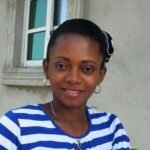 Ifunanya Ikueze is an Engineer, Safety Professional, Writer, Investor, Entrepreneur and Educator.