(Greenwich Merchant Bank): The equities market opened the week positively as the NGX-ASI and Market Capitalisation gained by 0.45% to settle at 47,565.92 points and NGN25.79 trillion respectively.
This is majorly attributed to the appreciation in prices of market makers such as BUACEMENT (8.65%) and NGXGROUP (2.38%), hence Year-to-Date settled at 11.35%.
On the other hand, market activity was mixed as volume dropped by 2.65% to close at 125.65 million units while value traded closed up by 21.49% to settle at NGN 1.90billion respectively. GTCO emerged as the highest volume and value traded with 38.87 million units and NGN659.10million market turnover.
Market breath was negative (less than 1.0x), closing at 0.8x indicating twelve (12) gainers and fifteen (16) laggers.
Industrial sector (3.18%), Banking sector (0.65%), and Insurance sector (0.24%) all closed green. While red wedding was seen in the Oil & Gas sector (2.41%) and Consumer Goods sector (0.10%).
Fixed Income Market
Moving from a previous average of 7.31%, the NT-Bills market closed the day at an average of 7.30%. Across the curve, the market traded flat and marginally bullish.
The OMO market replicated the same mood, closing down by 1bps to end the day at 10.94%. Meanwhile, the Open Buy Back rate remained unchanged at 16.25% while the Overnight rate closed down by 50bps from 17.25% to 16.75%.
In today`s session, the Bond market closed at an average of 14.01%, a 1bp increase, sustaining its continual increase from the beginning of the month of October.
Naira weakened further at the Investors' and Exporters' Window (I&EW) to close at NGN441.17/USD.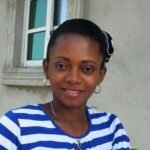 Ifunanya Ikueze is an Engineer, Safety Professional, Writer, Investor, Entrepreneur and Educator.