Elon Musk, the biggest shareholder in Twitter, is being sued by a Twitter investor, Marc Rasella over his purchase of a large stake in Twitter.
The plaintiff, who seeks class action status for his case on behalf of investors who sold their Twitter stock between late March and early April, claims that he would not have sold his shares at "artificially deflated prices" had Musk made his own purchase public sooner, as required by US federal trade laws.
Earlier on Tuesday, Labaton Sucharos, a nationally ranked and award-winning shareholder rights firm, announced that a class action lawsuit has been filed on behalf of shareholders of Twitter Inc (NYSE: TWTR) commons shares against Elon Musk for securities law violations.
Also read; Approval given for acquisition of International Energy Insurance Plc
The complaint was brought in United States District Court for the Southern District of New York and is captioned Rasella v. Elon Musk, No. 1:22-cv-03026 (S.D.N.Y.) and is brought on behalf of investors that incurred damages on their sales in Twitter common stock between March 24, 2022 and April 1, 2022, inclusive (the "Class Period"). The deadline to seek appointment as lead plaintiff is June 13, 2022.
The group argues that because they did not know that Elon Musk was acquiring shares of Twitter, they disposed their holdings at deflated prices, and that by failing to announce his acquisitions as per the applicable laws, Elon Musk saved about $143 million (some estimates put this sum at $156 million) acquiring the stocks at the deflated prices.
"Plaintiff and the Class would not have sold Twitter's securities at the price sold, or at all, if they had been aware that the market prices had been artificially and falsely deflated by Defendant's misleading statements," the lawsuit states.
Federal trade laws dictated that investors must inform the Securities and Exchange Commission within 10 days when they take more than 5% stake in a company. Tesla CEO, Musk, started buying Twitter stock in January, and is alleged to have owned 5% on March 14, meaning he should have informed the SEC by March 24.
10 days past the deadline, on Apr. 4, Twitters's stock popped 27% as it was disclosed that Musk had amassed his 9.2% stake, worth almost $3 billion.
The class action case has been filed on behalf of investors who claim they lost out on potential gains they could have realized had Musk disclosed his shareholding earlier.
On April 5, Twitter announced that Musk who has over 81.5 million followers on the social media platform would be joining its board. On April 11, the company informed the public that Musk had declined the offer to join Twitter's board.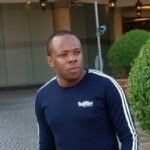 Nnamdi Maduakor is a Writer, Investor and Entrepreneur