Ellah Lakes Plc (NGX: ELLAHLAKES) has notified the Nigerian Exchange and the general public that it has obtained approval from the Securities and Exchange Commission (SEC) to proceed with its ₦2.9bn rights issue.
In a regulatory filling on Thursday, the company stated that it has SEC's approval to conduct the signing ceremony with regards to the proposed Rights Issue of 1,000,000,000 shares of 50 Kobo each at N2.90 per share.
The Rights Issue according to the filing will be on the basis of one (1) new ordinary share for every two (2) ordinary shares held.
The company stated that the qualification date for the Rights Issue was 10th February, 2023.
Subject to the approval of the executed offer documents by the SEC, the application list is expected to open on the 9th of October 2023, or any other date approved by the Commission and shall open for a maximum period of 28 days.
Rights circular will be distributed to shareholders while application forms will also be made available on the website of the company's Registrars for ease of access.
The Shareholders of Ellah Lakes Plc had at the Annual General Meeting held at The Workstation, 7, Ibiyinka Olorunbe Close, Victoria Island, Lagos on Thursday, 1st day of December 2022, authorised the Board of Directors of the company to raise "capital of ₦2,900,000,000 (two billion, nine hundred million Naira) or such other amount as they may determine by way of a Rights Issue of ordinary shares to its shareholders ("Rights Issue") and that the Rights Issue be executed at such price, time, for such period and on such other terms and conditions as the Board of Directors may
deem fit."
The new shares issued by the Company pursuant to the Rights Issue shall be listed on the Nigerian Exchange.
The Board has a standing authorization from the Shareholders to raise additional capital via placement, or any other equity issuance incase of shortfall in capital raise by way of Rights Issue.
A rights issue is an invitation to existing shareholders to purchase additional new shares in the company. This type of issue gives existing shareholders securities called rights. With the rights, the shareholder can purchase new shares at a discount to the market price on a stated future date.
Ellah Lakes Plc is a Nigerian agribusiness founded in 1980, by the late Senator F. J. Ellah, and is headquartered in Benin, Edo State Nigeria, with focus on the production and marketing of fresh water fish, until the company ceased commercial operations due to unrest in the Niger Delta region.
In May 2019, Ellah Lakes completed the acquisition of Telluria Farms. This acquisition refocused the corporate mission of Ellah Lakes on the production and processing of Cassava, Maize, Soya and Oil Palm into their derivative products.
In its consolidated unaudited statements for the twelve months ended 31 July, 2023, the company reported zero revenue and an operating loss of ₦118.10mn.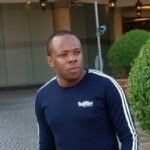 Nnamdi Maduakor is a Writer, Investor and Entrepreneur