Shareholders of Royal Exchange Plc (NGX: ROYALEX) has authorized the Directors of the Company to raise equity capital of N2.16bn by way of Rights Issue.
The authorization was part of the resolutions passed at the 53rd Annual General Meeting (AGM) of the Insurance company on Thursday, October 20, 2022 at the Operations Office of Royal Exchange Plc.
Have you read? Saudi Aramco Refining Unit, Luberef announces Billion-Dollar IPO
Subject to obtaining the approval of the relevant regulatory authorities, the Directors of the Company will raise the raise the equity capital by way of issuing to existing shareholders 3,087,222,044 ordinary shares of 50kobo each on the basis of three (3) new ordinary shares for every five (5) ordinary shares held in the Company, on such other terms and conditions as the Directors may deem fit to determine.
A Rights Issue is an invitation to existing shareholders to purchase additional new shares in the company.
It was resolved at the AGM that the provisionally allotted shares be offered to existing shareholders at a price of 70kobo per share.
At the end of trading on the floor of the Nigerian Exchange Limited on November 29, 2022, the share price of Royal Exchange Plc stood at 70Kobo.
It was also resolved that in the event of an under-subscription of any Rights Issue undertaken by the Company, the Shareholders hereby waive their pre-emptive rights to any unsubscribed shares under the Rights Issue and the Directors are hereby authorized to issue such shares to interested investors, as far as practicable, on the same terms as the Rights Issue.
About the Company
The Company was incorporated as Royal Exchange Assurance (Nigeria) Plc, a private limited liability Company on 29 December 1969.  It was converted to a public limited Company on 15 July 1989 and then listed on the Nigerian Exchange Ltd (NGX) on 3 December 1990.
On 28 July 2008, the Company changed its name to Royal Exchange Plc and transferred its life and general insurance businesses to newly incorporated subsidiaries, Royal Exchange General Insurance Company Limited and Royal Exchange Prudential Life Plc respectively.
The Group currently comprises Royal Exchange Plc (Parent Entity), Royal Exchange Prudential Life Plc, Royal Exchange Finance Company Ltd. and Royal Exchange Healthcare Limited.
The principal activities of the Group are life assurance, health insurance and credit financing. The registered office address of the Group is New Africa House, 31 Marina, Lagos, Nigeria.
At the time of this report, Royal Exchange Plc has 5,145,370,074 outstanding shares and a market capitalization of N3.60bn.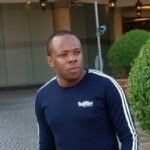 Nnamdi Maduakor is a Writer, Investor and Entrepreneur