Lasaco Assurance Plc Board of Directors has proposed a 10 kobo per ordinary share final dividend for the period ended 31 December 2020.
The qualification date is 5th August 2021 while the payment date is 30th August 2021.
The proposed dividend which is subject to appropriate withholding tax and approval will be paid to shareholders whose names appear in the Register of Members as at the close of business on Thursday 5th August, 2021.
If approved, the dividend which amounts to N183,358,585 will on 30th August be paid electronically to qualified shareholders who have completed the e-dividend registration and mandated the Registrar to pay their dividends directly into their Bank accounts.
The equity price of Lasaco assurance closed at N1.6 per share on Monday. The dividend yield at that price will be 6.25% . However, the actual yield will be lower when the withholding tax and buy charges are taken into consideration.
The company's 41st Annual General meeting will be held at Marriott Hotel, Ikeja GRA Lagos on Thursday, 26Lh August, 2027 at 11 am.
Shareholders who are yet to complete the e-dividend registration are advised to download the Registrar's E-Dividend Mandate Activation Form, complete and submit to the Registrar or their respective Banks.
Lasaco Assurance Plc Registrar is Apel Capital & Trust Limited. The e-dividend mandate form can be downloaded from the registrar's website or on the Securities and Exchange Commission (SEC)  website.
The company has 1,833,585,855 outstanding shares and a market capitalization of N2,933,737,368.
In 2020, The company grew its gross premium written by 17% to N10.94 billion from N9.34 billion in 2019. The profit for the year after tax increased by 115% to N679.34 million from N315.61 million reported in 2019.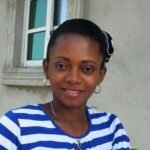 Ifunanya Ikueze is an Engineer, Safety Professional, Writer, Investor, Entrepreneur and Educator.