Dr. Okey Nwuke, a Non-Executive Director of Access Bank Plc (NGX: ACCESS) has increased his shareholding in the Bank by 74.7% according to a filing with the Nigerian Exchange (NGX).
Dr. Nwuke acquired 1.3 million additional shares of Access Bank Plc on Wednesday at N7.45 per share amounting to N9.685 million.
As at 31 December 2020, he held 1,739,293 units of Access Bank Plc shares, thus this new acquisition will raise his holdings by 74.7% to 3,039,293 units if his previous position remained unchanged.
In the first quarter of 2021, Access Bank Plc grew its Gross Earnings to N222.1 billion from N209.8 billion recorded in Q1 2020. Also, the profit after taxation rose to N52.5 billion in Q1 2021 from N40.9 billion in Q1 2020.
The equity price rose by 3.36% to N7.70 per share on Wednesday. Year-to-date the share price is down by 8.88%.
About Dr. Okey Nwuke
Dr. Nwuke has over 28 years of experience in finance and corporate governance working with top corporates and leading commercial banks in Nigeria. He joined the Board in November 2019 and chairs the Board Credit and Finance Committee. He is also the Vice-Chairman of the Board Technical Committee on Retail Expansion as at 31 December 2020. He was appointed as a Non-Executive Director in April 2020.
He was an Executive Director in Access Bank from 2004 to 2013 and served as the Chairman of the Board of Directors of the Bank's subsidiaries in Rwanda and Burundi.
Dr. Nwuke was a pioneer Non-Executive Director of Stanbic IBTC Pension Managers Limited representing Access Bank. Dr. Okey Nwuke's key competencies include finance, strategy development and execution, organizational restructuring and transformation, leadership and change management.
He joined the Board of Coscharis Group in August 2014 and is currently responsible for the strategic drive to position it for sustainability.
He currently chairs the Shareholders' Audit Committee of NASCON Plc and sits on the Boards of Access Pension Fund Custodian Limited, First Ally Asset Management Limited, Claritus Limited Simply Gifts and Interiors Limited and Personal Trust Micro Finance Bank Limited.
He holds a B.Sc. Degree in Accountancy from University of Nigeria, Nsukka and an MBA (Distinction) in International Banking and Finance from the Birmingham Business School, United Kingdom.
Dr. Okey Nwuke holds a Doctorate Degree in Business Administration (DBA) from Walden University, Minnesota, USA with a research focus on leadership transition challenges in family businesses. He has been exposed to several leadership and professional development programmes at renowned institutions including Harvard Business School, Boston (AMP 175), Wharton Business School, Pennsylvania (both in the U.S.A), INSEAD and IMD.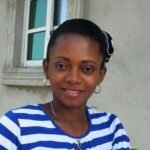 Ifunanya Ikueze is an Engineer, Safety Professional, Writer, Investor, Entrepreneur and Educator.