Top Nigerian commercial financial institution, Access Bank Plc, has disclosed that it has acquired 78.15% stake in Botswana's bank, African Banking Corporation Botswana Limited (BancABC).
This was contained in a statement released by Access Bank to the Nigeria Exchange Limited (NGX) on Monday, 11th October and signed by the Company Secretary, Ekwochi Sunday, which was entitled 'Access Bank Pls Announces Completion of Botswana Acquisition'
The release classed BancABC as the fifth largest bank in Botswana and maintained that the bank is very healthy by global banking standards.
According to the information, the acquisition was the completion of what was started in April this year.
"Further to its announcement on April 19, 2021, Access Bank Plc ('the Bank') is pleased to announce that it has completed the acquisition of a 78.15% shareholding in African Banking Corporation of Botswana Limited ('BancABC Botswana').
"BancABC Botswana is the fifth largest bank in Botswana and is a well-capitalized franchise poised for growth in its local market.
Delineating the accruing benefits of the acquisition for both bank and customers, the statement continued, "The new acquisition will form part of the Bank's nexus for trade and payments in Southern Africa and the broader COMESA trade region.
"BancABC Botswana's achievements in the retail banking space will provide an opportunity for the Bank to deploy its best-in-class digital platforms and product suites to the benefit of BancABC Botswana's customers and enable it to compete strongly across its core business segments."
Access Bank's GMD/CEO, Dr. Herbert Wigwe, commended the successful completion of the acquisition and highlighted the gains the synergy will orchestrate in driving the bank's growth and expansion.
For him, there will be a combination of the strengths of both banks in retail and wholesale banking for customer-oriented services towards achieving the ultimate objectives of the bank.
"It will also strengthen the quality of earnings through revenue diversification and growth in the corporate and SME banking segments for BankABC Botswana," he concluded.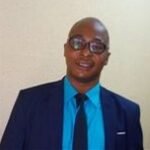 Azuka Edokobi is a Writer , a Farmer, a Supply Chain Expert and an Entrepreneur