Dr. Gilber Obiajulu Uzodike has continued his sell of the shares of Cutix Plc (NGX: CUTIX) in April, with the sell of 1.8 million units on April 12th, 2022.
The sell was carried out by Adtec Ltd, a company related to Dr Gilbert Obiajulu Uzodike in six trenches. All sells were done on the same day, 12th April 2022, but at different prices.
Trench #1: 196,000 units at N2.50
Trench #2: 477,050 units at N2.48
Trench #3: 258,217 units at N2.47
Trench #4: 45,000 units at N2.46
Trench #5: 772,541 units at N2.40
Trench #6: 56,012 units at N2.41
The total shares sold by Adtec Ltd amounts to 1,804,820 valued at around N4.42 million.
In January 2022, Investogist reported that Adtec Ltd sold 5.72 million between December 15th 2021 and January 5th 2022.
Dr. (Engr.) Gilbert Obiajulu Uzodike established Cutix Plc on Novermber 4, 1982 as a Private Limited Company manufacturing cables and wires.
Prior to CUTIX, Dr. Gilbert incorporated Adtec Ltd, a venture capital and management firm in 1978. Adtec Ltd started two projects as separate divisions in 1982, its cable division later became Cutix Ltd with a start-up capital of N400,000.00.
CUTIX is listed and traded on NGX Exchange Limited, the current share price of CUTIX is N2.40. The company has 3.52 billion outstanding shares and a market capitalization of N8.45 billion.
It primary business is the manufacturing and Marketing of Electrical , Automobile and Telecommunication Wires, Cables, and Related Products.
It's registered address is 17, Osita Onyejianya Street, Umuanuka, Otolo, Nnewi, Anambra State.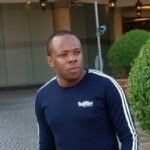 Nnamdi Maduakor is a Writer, Investor and Entrepreneur