The European Union has called on member states to suspend travel to and from South African countries over the new Covid-19 variant recently detected in South Africa.
The European commission president, Ursula von der Leyen said she had advised EU governments to pull an "emergency brake" stopping travel to countries in southern Africa in light of the emergence of the B.1.1.529 variant.
The World Health Organization has called for a special meeting to further study the variant.
Experts say the new variant could be problematic because its genetic composition makes it more transmissible.
Leyen said, "We are taking the news about the new highly mutated Covid variant very seriously.
"We do know that mutations could lead to the emergence and spread of even more concerning variants of the virus that could spread worldwide within a few months.
"It is now important that all of us in Europe act very swiftly, decisively and united.
"The European Commission has today proposed to member states to activate the "emergency brake" on travel from countries in southern African and other countries affected to limit the spread of the new variant.
"All air travel to these countries should be suspended until we have a clear understanding about the danger posed by this new variant. And travelers returning from this region should respect strict quarantine rules."
Read also: Fears over new Covid varaint detected in South Africa sends markets tumbling
The UK has already imposed travel restrictions on South Africa and five other countries due to the new variant.
France and Italy have also imposed temporary travel ban on southern African countries.
Singapore is also barring arrivals from the region and Japan tightened its border control for those arriving from southern Africa.
The World Health Organization says coronavirus infections jumped 11% in Europe in the past week. Several countries in the region are scrambling to contain the fourth wave of infection.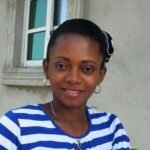 Ifunanya Ikueze is an Engineer, Safety Professional, Writer, Investor, Entrepreneur and Educator.