The US justice department is reviewing classified documents from President Biden's time as Vice President, that were discovered at Biden's former private office at the Penn Biden Center
The documents were found by the president's personal attorneys on November 2, just before the midterm elections, according to Richard Sauber, special counsel to the White House.
The classified documents were found by the attorneys in a folder in a box with other unclassified papers. as they were preparing to vacate office space at the center, which the president used from mid-2017 until he began the 2020 campaign.
Sauber said the National Archives have taken possession of the documents.
"The documents were not the subject of any previous request or inquiry by the Archives," Sauber said in a statement.
"Since that discovery, the President's personal attorneys have cooperated with he Archives and the Department of Justice in process to ensure that any Obama-Biden Administration records are appropriately in the possession of the Archives."
"How that could possibly happen? "How anyone could be that irresponsible?" president Biden said in September during his appearance on CBS, when asked for his reaction to a photo showing the documents recovered at Mr Trump's Florida home, Mar-a-Lago.
Reacting to the discovery of classified documents in Biden's office, the former president Mr Trump in a post on his social media site, Truth Social, asked, "When is the FBI going to raid the many homes of Joe Biden, perhaps even the White House?"
The Biden files were discovered shortly before the justice department announced it would appoint an independent lawyer to decide whether to criminally charge Mr Trump over the files found Mar-a-Lago.
Attorney General Merrick Garland appointed U.S. Attorney for the Northern District of Illinois John Lausch to review the documents discovered at Biden's former office.
The new Republican chairman of the House Oversight Committee, Congressman James Comer, on Monday said that the handling of the Biden papers raised questions about the justice department's neutrality.
He told reporters: "This is further concern that there's a two-tier justice system within the DoJ [justice department] with how they treat Republicans versus Democrats, certainly how they treat the former president versus the current president."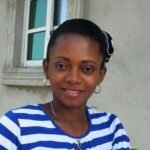 Ifunanya Ikueze is an Engineer, Safety Professional, Writer, Investor, Entrepreneur and Educator.