A new batch classified documents have been found at President Joe Biden's garage in Wilmington Delaware homes, White House lawyers announced Thursday. The documents were from his time as vice president.
The White House Counsel's Office searched Biden's two residences in Rehoboth Beach and Wilmington, Delaware this week after revelations about a collection of Obama-era classified documents at the Penn Biden Center think tank.
White House lawyers say they immediately contacted the Department of Justice when they discovered the documents.
The discovery was made by Mr Biden's own lawyers.
In a statement Richard Sauber, Special Counsel to the President, said: "The lawyers discovered among personal and political papers a small number of additional Obama-Biden Administration records with classified markings.
"All but one of these documents were found in storage space in the President's Wilmington residence garage.
"One document consisting of one page was discovered among stored materials in an adjacent room."
This comes after Joe Biden said he was "surprised to learn" about the discovery of first batch of classified documents at his private office.
"How that could possibly happen? "How anyone could be that irresponsible?" president Biden said in September during his appearance on CBS, when asked for his reaction to a photo showing the documents recovered at Mr Trump's Florida home, Mar-a-Lago.
Reacting to the first discovery of classified documents in Biden's office, the former president Mr Trump in a post on his social media site, Truth Social, asked, "When is the FBI going to raid the many homes of Joe Biden, perhaps even the White House?"
The Biden files were discovered shortly before the justice department announced it would appoint an independent lawyer to decide whether to criminally charge Mr Trump over the files found Mar-a-Lago.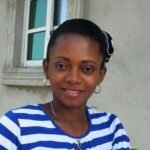 Ifunanya Ikueze is an Engineer, Safety Professional, Writer, Investor, Entrepreneur and Educator.