With four underperforming or outright nonperforming refineries managed for it by the NNPC, the Nigerian State through the same NNPC has resolved to acquire 20 percent stake in any private oil refinery producing at least 50,000 barrels per pay (bpd).
In a supposed step to attract investment on one hand, and to the need to safeguard the nation's energy security on the other, President Muhammadu Buhari authorized the Nigerian national Petroleum Corporation (NNPC) to acquire 20 percent stake in Dangote Refinery and others.
According to a  publication on NIPC website, it was reported that the NNPC will soon get 20 percent stake in the $19.5 billion Dangote Refinery in Lagos with a capacity of 650,000 bpd.
The top source said: "The President directed that any investor building a refinery of 50,000 barrels per day in Nigeria, will allow the NNPC to acquire a minority share of not more than 20 per cent.
"He gave the directive to safeguard the nation's energy security."
The source went on to stress that the presidential approval did not focus on any specific refinery, stating that the minority shares applies to all refineries starting with those producing at least 50,000 bpd.
Ironically, the argument went on to say that the move was not about any tribe or religion, that it is about investment.
"The overall objective is to encourage more investors to come to the sector to put an end to Nigeria's dependence on imported petroleum. The government's minority stake will boost investors' confidence in oil refinery," the source went on to say.
As the argument goes, with NNPC being a part owner in the private company, the refinery can easily secure crude from the market; a market controlled NNPC.
In other words, give me a share of your refinery, else you will not get crude oil easily.  That is supposed to encourage Investment.
How will crude oil bullying by NNPC, and going into co-ownership with an NNPC that cannot run any of its four refineries attract private investors?
On Tuesday, Group Managing Director of the Nigerian National Petroleum Corporation, Melee Kyari, said that African billionaire and business magnate, Aliko Dangote, does not want to sell shares in his refinery and petrochemical project under construction in the Lekki Free Zone, Lagos, Nigeria.
Kyari, however, said it is important that the NNPC, as the national oil company, guarantee energy security for the country by "having a say in the board of the refinery".
Speaking on Tuesday when he featured on Channels Television's Sunrise Daily Programme, the NNPC GMD said,
"Dangote refinery will come to work, by 2022, it should come into production and what that should do is to deliver over 50 million litres of gasoline, to be specific, into our market.

"We are also working on our refineries to make sure we fix them; we have awarded the Port Harcourt refinery rehabilitation and ultimately we are close to that of Warri and Kaduna, so that very soon, in July, all of them will work contemporaneously and at the end of the day, we will deliver all of them.

"The net effect is that you are going to have an environment where Nigeria becomes a hub for petroleum supply. It is going to change the dynamics of petroleum supply, even globally, in the sense that the flow is coming from Europe today and it is going to be reversed to some other direction. We will be the supplier for West Africa legitimately and also many other parts of the world.

"The meaning of this is that there is an opportunity thrown at us and I am not sure that Mr Dangote wants to sell his equity in the refinery. I can confirm that it was at our instant that we started the engagement; he did not want to sell his shares in this refinery.

"There is no country that would watch a business of this scale, which is bordering on energy security, which also has high implication even on the physical security of our country and you watch it that you don't have a say.

"For us as a strategy, we will take equity in very significant businesses that are anchored on the oil and gas operations – fertilizer, methanol plants, modular refineries and so many other businesses that we are dealing with so that we can expand our portfolio but also as the national oil company, we have the responsibility to guarantee energy security for our country and there is nowhere you can have that say except you have a say in the board of this institution."

"I am not sure Mr Dangote is very happy with this. We are taking 20 per cent equity of the Dangote Refinery. There is a valuation process, it is very international and very regulated. No bank will give you money to buy stake," he added.
Kyari further said that the NNPC is seeking the authority of the Federal Executive Council to close the deal which he said is worth about "19bn".
"We are not going to take government money to buy it, we are going to borrow because we know that this business is viable in the short term Banks have come forward to lend us.
The NNPC GMD also said, "We are very proud that we did this, this is good for our shareholders including all the 200 million Nigerians who will also be happily buying shares from this refinery if they have an opportunity but now we have done that on their behalf so that ultimately, the value will come to all of us."
With the price of refined petroleum products skyrocketing, Nigerians definitely do not have a benefit from being owners of NNPC, and will probably have none with a minority stake NNPC forcefully take from private refineries.
The obsession of those ruling over the geographical space called Nigeria with Oil and Gas is still alive and growing, over 60 years since petroleum was discovered in the country.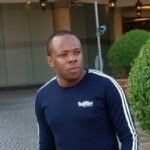 Nnamdi Maduakor is a Writer, Investor and Entrepreneur