Flour Mills of Nigeria Plc  (NGX: FLOURMILL) has reported a 34% increase in revenue for the financial year ended 31 March 2021.
The audited financial statements released by the company showed a revenue growth to N771,61 billion in 2020/2021 financial year from N573.77 billion in 2019/2020 financial year.
Components of revenue
Food: N478.33 billion up from N358.35 billion in March 2020
Agro allied: N139.44 billion, up from N105.46 billion.
Sugar: N124.64 billion up from N97.63 billion
Support services: N29.20 billion up from N12.33 billion.
Agro allied relates to the sale of of Golden penny Vegetable Oil, Soya Oil and Margarine products according to the company.
The profit from continuing operations rose by 126% to N25.72 billion from N11.38 billion.
The company paid a net income tax of N11.57 billion, nearly double the N5.88 billion paid in the previous year.
The basic earnings per share grew by 150% to N6.38 from N2.55. The Board of Directors proposed N1.65 per share dividend amounting N6.77 billion up from N1.40 dividend in the previous year which amounted to N5.74 billion.
If approved in the forthcoming Annual General Meeting of the company, the dividend is subject to appropriate withholding tax.
Flour Mills of Nigeria Plc's total assets rose to N544.73 billion as at 31 March 2021 from N432.45 billion in the same period in 2020.
Non-current assets amount to N238.72 billion while current assets total N306.0 billion. The main components of the total assets are 'Property, Plant and Equipment' which amounts to N208.72 billion and 'Inventories' valued at N195.45 billion.
Total liabilities stood at N370.12 billion up from N276.65 billion due to increases in 'trade and other payable' to N120.15 billion. Borrowings also increased to N101.74 billion.
Total equity rose to N174.61 billion from N155.81 billion as a result increase in 'retained earnings' to N90.91 billion from N71.63 billion in 2020.
About the company
Flour Mills of Nigeria Plc was incorporated in Nigeria on 29 September, 1960 as a private limited liability company and converted to a public liability company in November, 1978. The shares are currently quoted on the Nigerian Exchange.
The group is primarily engaged in a flour milling; product of pasta, noodles, edible oil and sugar; livestock feeds; farming and other agro-allied activities; distribution and sale of fertilizer; manufacturing and marketing of laminated woven polypropylene sacks and flexible packaging materials; operation of Terminals A and B at the Apapa Port; customs clearing, development of real estate properties for rental purposes, forwarding and shipping agents and logistics.
The share price is up 2.41% to N29.75 at the time of writing this report.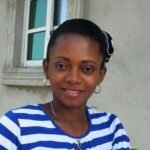 Ifunanya Ikueze is an Engineer, Safety Professional, Writer, Investor, Entrepreneur and Educator.