There were multiple high flyers at the end of trading on Wednesday on the floor of The Nigerian Exchange, Nestle Nigeria Plc stood out at the top of the gainers table. Advancing by +10.0%, the maximum possible gain in any given day, the 5th most capitalized stock backed up by MTNN gains ensured that the benchmark All-Share Index enjoyed a day of robust gains.
The index rose by 0.71% to close the day at 37,907.28 points, with YTD loss improving to -5.9%.  The market capitalization gained N138.9bn to settle at N19.76 trillion.
Activity Level
The activity level was mixed on the day as the volume of traded shares decreased while the value traded increased.
There was a 1.1% decrease in the volume of traded shares to 213.704 million and a 19.2% increase in the value of the traded shares to N3.23 billion.
WEMA shares were the most traded by volume, with 18.306 million shares exchanging hands in just 69 deals. OANDO and MBENEFIT were the second and third most traded shares by volume with 15.619 million and 15.101 million shares respectively.
The most traded shares were those of MTNN with shares worth N1.668 billion exchanging hands in 57 deals. ZENITHBANK and NESTLE shares were the second and third most traded shares by value with their shares worth N265.130 million and N213.692 million respectively being traded on the day.
Performance of Indices 
The performance of the five indices under our watch are as below;
Consumer Goods Index: +4.8%
Oil & Gas Index: +0.7%
Industrial Goods Index: 0.0%
Banking Index: -0.1%
Insurance Index: -0.1%
Investor Sentiment
Investor sentiment as measured by market breadth (gainers/losers ratio) weakened to 1.3x from the 2.2x recorded in the previous session as 20 stocks advanced against 16 decliners.
Top Gainers: NESTLE (+10.00%), IKEJAHOTEL (+9.92%), OANDO (+9.67%), LASACO (+9.49%), LINKASSURE (+9.09%)
Top Losers: BOCGAS (-10.00%), SOVRENINS (-7.14%), PZ (-7.08%), REGALINS (-6.12%), COURTVILLE (-4.76%)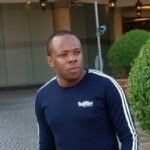 Nnamdi Maduakor is a Writer, Investor and Entrepreneur