Airtel Africa Plc (NGX: AIRTELAFRI) on Monday announced that its subsidiary Airtel Mobile Commerce Nigeria Ltd has been granted approval in principle by the Central Bank of Nigeria to operate as a super agent in Nigeria.
The telecommunication giant made the announcement in a publication on the Nigerian Exchange.
"Under the super agent licence we would be able to create an agent network that can service the customers of licensed Nigerian banks, Payment service banks and licenced mobile money operators in Nigeria," Airtel Africa said.
According to the company, the super agent licence is different from the Payment Service Bank ('PSB') licence, for which it received approval in principle on 4 November 2021.
The PSB licence is required for Airtel to be able to provide financial services in Nigeria such as accepting cash deposits and carrying out payments and remittances, issuing debit and prepaid cards, operating electronic wallet and rendering other financial services.
The final approval for the super agent licence is subject to the Group satisfying certain standard conditions.
Airtel Africa is a leading provider of telecommunications and mobile money services, with a presence in 14 countries in Africa, primarily in East Africa, Central and West Africa.
Airtel Africa offers an integrated suite of telecommunications solutions to its subscribers, including mobile voice and data services as well as mobile money services, both nationally and internationally.
The equity price of Airtel Africa Plc rose from N780.00 per share on November 5 to N880.00 per share on November 9, following the announcement that it has received Payment Service Bank ('PSB') licence.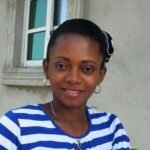 Ifunanya Ikueze is an Engineer, Safety Professional, Writer, Investor, Entrepreneur and Educator.