Airtel Africa Plc (NGX: AIRTELAFRI) has announced that its wholly owned subsidiary in Uganda (Airtel Uganda Limited) intends to publish a prospectus and float shares on the main investment segment of the Uganda Securities Exchange.
Also read; MTN Nigeria creates 641 million new ordinary shares
In a publication on Wednesday by the telecommunications and mobile money services provider, with a presence in 14 countries across Africa, it stated that Airtel Uganda Limited intends to proceed with an initial public offer of 8,000,000,000 ordinary shares, representing 20% of Airtel Uganda Limited.
It went further to state that the prospectus will be published following the approval of the Capital Markets Authority of Uganda (CMA).
The offer is expected to result in meaningful local ownership of Airtel Uganda Limited, with preference to be given to Ugandan investors, and to contribute to the development of the capital markets in Uganda. Following approval of the Prospectus by the CMA, the shares will be offered to retail investors via Airtel Money's platform, in addition to traditional channels, in an effort to increase retail participation.
Under Article 16 of Uganda's National Telecom Operator (NTO) licence, Airtel Uganda Limited is required to list at least 20% of its shares on the Uganda Securities Exchange. Airtel Uganda's principal regulator, the Uganda Communications Commission has set a deadline of 16 December 2023 for meeting this requirement to list.
Absa Bank Uganda Limited have been appointed as Lead Transaction Advisor, Crested Capital as Lead Sponsoring Broker, Katende Ssempebwa and Company Advocates as the Legal Advisor, and EY as the Reporting Accountant.
Airtel Africa Plc's annual financial report for the 2023 year ended 31 March 2023, shows that the group earned a revenue of US$1.50 billion from the East Africa business region which includes Kenya, Malawi, Rwanda, Tanzania, Uganda and Zambia.
Uganda's business region thus contributed 28.56% of Airtel's US$5.25 billion revenue in the year.
About Airtel Africa
Airtel Africa is a leading provider of telecommunications and mobile money services, with a presence in 14 countries in Africa, primarily in East Africa and Central and West Africa.
Airtel Africa offers an integrated suite of telecommunications solutions to its subscribers, including mobile voice and data services as well as mobile money services both nationally and internationally.
The Group aims to continue providing a simple and intuitive customer experience through streamlined customer journeys.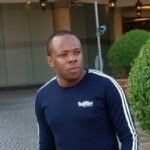 Nnamdi Maduakor is a Writer, Investor and Entrepreneur