Nigeria's tier 1 Bank, Access Bank Plc (NGX Ticker name: ACCESS) has posted double digit growths in its Interest income and profit for the period ended 30 June, 2021.
The Financial report  seen by Investogist was published on The Nigerian Exchange Limited earlier in the week.
ACCESS has been on an acquisition spree across the African continent as it pushed on with its expansion strategy in Africa.
In the words of the Bank's CEO Herbet Wigwe while announcing the Bank's acquisition of Majority stake in BancABC Botswana, ""we remain committed to a disciplined and thoughtful expansion strategy in Africa, which we believe will create strong, sustainable returns for our shareholders and stakeholders-at-large over the medium and long term."
Read also; Study reveals existing drugs that kill SARS-CoV-2 in cells
For the H1 period, ACCESS reported an Earnings Per Share (EPS) of N2.48, and declared an Interim Dividend of 30Kobo per ordinary share of 50Kobo per share.
Analysis of the report: Statement of Profit or Loss and Comprehensive Income
It was a double digit growth across all the major components of the Profit or Loss Statement.
The Interest Income calculated using effective interest rate grew by 31.91% to N279.64bn from N211.99bn reported in H1 2020.
A review of the Notes accompanying the financial statements show that of this interest income, N174.42bn can from Loans and advances to customers, while Financial assets at FVOCI (Investment securities) contributed N73.61bn.
The Interest Expenses was maintained at approximately the same value, as N119.66bn was booked as Interest Expense in H1 2021 against N120.51bn booked in H1 2020.
Income from Fee and Commission increased by 42.38%, from N73.71bn to N51.77bn. The major components of these income are;
Channels and other E-business income stood at N29.91bn up from N21.84bn recorded in H1 2020.
Credit related fees and commissions was N20.58bn in H1 2021 (H1 2020: N17.13bn).
Account maintenance charge and handling commission was N10.855bn in H1 2021 (H1 2020: N7.13bn).
Commission on other financial services was N7.15bn in H1 2021 (H1 2020: N2.76bn).
Commission on bills and letters of credit was N2.14bn in H1 2021 (H1 2020: N0.93bn).
Commission on foreign currency denominated transactions stood at N1.88bn in H1 2021 (H1 2020: N1.21bn).
The bank recorded significant Net loss on financial instruments at fair value through profit or loss. This stood at minus N7.94bn, in 2020, it recorded a Net gain of N134.29bn.
This net loss is attributable to Fair value loss on non-hedging derivatives amounting to minus N80.02bn (H1 2020: +N103.24bn), and Fair value loss on fixed income securities amounting to minus N10.75bn (H1 2020: +N7.09bn).
There was a 20.28% increase in the Bank's personnel expenses, from N36.25bn to N43.60bn. This increase is as a result of the increase in wages and salaries from N34.14bn in H1 2020 to N41.30bn in H1 2021.
The increase in wages and salaries came about despite a reduction in the total number of persons other than directors, in employment at the Bank Group level during the period; from 6,617 to 6,497.
The Bank Group reported that the number of Employees earning between N30bn – N45bn increased from 6 to 44, a possible explanation for the increase in personnel expenses despite reduction in number of employees.
There a marginal increase in other operating expenses, 4.51% increase to be precise. The Bank spent N126.11bn on other operating expenses (H1 2020: N120.67bn).
The increase in other operating expense is due to the increased surcharge on the Bank by Asset Management Corporation of Nigeria (AMCON); from N35.43bn in H1 2020 to N41.50bn.
The Profit before tax as reported was N97.49bn, 31.21% higher than the N74.30bn reported in H1 2020.
An income tax of N10.56bn was paid by the group, an increase from the N13.27bn it paid in H1 2020. The Tax paid comprises of the following;
Corporate income tax: N7.65bn (H1 2020: N6.52bn)
Minimum tax: N871.63mn (H1 2020: N1.71bn)
IT tax: N593.47mn (H1 2020: N490.69mn)
Education tax: N664.84mn (Nothing was paid in H1 2020).
Profit for the period increased by 42.44% to N86.93bn, up from N61.03bn reported for the same period in the preceding year.
Analysis of the report: Statement of Financial Position
The companies financial position improved when compared to what it was as at 31 December, 2020.
Total Assets increased by 15.84% to N10.05tn as at 30 June 2021.
Total Liabilities was up by 17.04% to N9.27tn.
Total Shareholder's equity was up by 2.79% to N764.42bn.
There was significant increase in Cash and cash balances with banks, 88.51% from N723.87bn as at 31 December 2020 to N1.36tn as at 30 June 2021.
Analysis of the result: Statements of Cash Flows
An analysis of the Cash flow statement shows the below movement in cash over the period in review;
Net cash flows generated from operating activities increased to N874.74 billion, from N526.40 billion used in H1 2020.
Net cash used in investing activities was N370.46bn, more than the N51.26bn used in H1 2020.
Net cash of N8.362 billion was generated from Financing activities against N625.10bn used in H1 2020. The positive cash flow from Financing activity reported is due to N96.30bn proceeds from interest bearing borrowings.
Cash and cash equivalents at the end of the period was N1.34 trillion, an increase from the N612.31 billion held at the same time in 2020.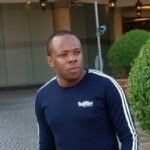 Nnamdi Maduakor is a Writer, Investor and Entrepreneur