Conoil Plc reported an impressive growth in profit for the first half of the year, according to the unaudited financial statements for the period ended 30 June 2021.
Revenue for the period grew by 17.7% while the profit after tax rose by 213.7% to N1.06 billion compared to H1 2020 figures.
Income statement
Conoil Plc's revenue in the first six months of 2021 increased by 17.7% to N67.64 billion from N57.46 billion in H1 2020.
Despite the over N10 billion increase in revenue, the gross profit increased by just N425.91 million to N5.2 billion from N4.78 billion in H1 2020 due to increased cost of sales.
Thus, the gross profit margin dropped to 7.7% from 8.3% in H1 2020.
However, Conoil Plc's ability to reduce its administrative expenses to N2.59 billion from N2.99 billion and finance cost to N280.99 million from N635.47 million in H1 2020, resulted in the over 200% rise in profit.
Profit before tax increased by 213.7% to N1.56 billion from N498.08 million in H1 2020.
The company reported income tax expense of N500.05 million up from N159.39 million paid in in the same period in 2020.
The profit for the period also increased by 213.7% to N1.06 billion from N338.7 million in H1 2020.
The earnings per share stood at 153 kobo up from 49 kobo in H1 2020.
Balance sheet
Total assets dropped to N47.49 billion as at 30 June 2021 from N48.86 billion as at 31 December 2020, mainly due to a decline in inventories to N4.59 billion from N7.39 billion.
Current assets represent 90.7% or N43.09 billion of the total assets.
Major components of the assets
Trade and other receivables: N32.99 billion (N30.57 billion in 2020)
Cash and bank balances: N5.47 billion (N5.89 billion in 2020)
Inventories: N4.59 billion (N7.39 billion in 2020)
Total liabilities also decreased to N26.91 billion from N29.34 billion in 2020, due to the decline in Trade and other payables to N17.51 billion from N25.89 billion.
On the other hand, short term borrowings increased to N6.03 billion from N189.73 million in 2020.
Current liabilities represent 96.42% or N25.95 billion of the total liabilities.
Total equity increased by over a billion to N20.58 billion from N19.52 billion in 2020, due to an increase in retained earnings to N16.41 billion from N15.35 billion in 2020.
Cash flow
Net cash of N5.99 billion was used in operating activities in H1 2021 compared to N9.98 billion generated in the same activities in 2020.
Conoil Plc did not engage in any investing activities during the period under review, in contrast to a net cash of N110.29 million used in the same activities in 2020.
Net cash of N280.99 million was used in financing activities in H1 2021, significantly down from N2.09 billion used in 2020.
Cash and cash equivalents at 30 June 2021 stood at minus N561.95 billion against N5.70 billion held as at 31 December 2020.
About Conoil Plc
Conoil Plc was incorporated in 1960. The Company's authorised share capital is 700,000,000 ordinary shares of 50k each.
The Company was established to engage in the marketing of refined petroleum products and the manufacturing and marketing of lubricants, household and industrial chemicals.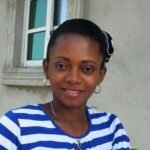 Ifunanya Ikueze is an Engineer, Safety Professional, Writer, Investor, Entrepreneur and Educator.