Chinese regulators slammed Alibaba Group Holding Ltd with a record fine of 18.23 billion yuan ($2.8 billion) in its anti-monopoly investigation that found the company abused its market dominance.
On 24 December, Chinese regulators launched an antitrust investigation into Alibaba, the country's biggest e-commerce company.
The 18.2 billion yuan penalty was based on 4% of Alibaba's 2019 domestic revenue, according to China's antitrust watchdog and it is triple the previous high of nearly $1 billion that U.S. chipmaker Qualcomm Inc. had to pay in 2015.
China's State Administration for Market Regulation (SAMR) said that Alibaba's policy which forces merchants to choose one of two platforms instead of being able to use both suppresses competition in China's online retail market and "infringes on the businesses of merchants on the platforms and the legitimate rights and interests of consumers," according to a CNBC translation of the Chinese-language statement.
In addition to the fine, Alibaba is also required to initiate "comprehensive rectifications," and to file self-examination and compliance reports to the SAMR for three years.
Read also: Nigerian SEC clamps down on investment platforms offering foreign securities
In a statement, the tech giant said it fully cooperated with the investigation and that it accepted the penalty adding that the company will comply with SAMR's determination.
"Alibaba would not have achieved our growth without sound government regulation and service, and the critical oversight, tolerance and support from all of our constituencies have been crucial to our development," the company said.
Chinese regulators are cracking down on its technology companies over concerns of the power of the tech giants especially those operating in the financial sector.
China had in November introduced regulations that halted what would have been a massive initial public offering for Ant Group, Jack Ma's fintech company.
The 56-year old Chinese tech entrepreneur and co-founder of the e-commerce group Alibaba dropped out of public view after criticizing China's financial regulatory system and state-owned banks at a conference in Shanghai in late October when he said the country's financial system was "the legacy of the Industrial Age."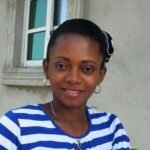 Ifunanya Ikueze is an Engineer, Safety Professional, Writer, Investor, Entrepreneur and Educator.