WhatsApp has been forced to delay the implementation of the new privacy policy which it announced earlier this month, as users exited the messaging app for alternatives like Signal and Telegram.
WhatsApp had given users until February 8, 2021, to accept the new officially updated terms of service and privacy policy to continue using the messaging platform or to delete their account.
However, the mass exodus from WhatsApp amid backlash from users pushed the messaging app into shifting the deadline to May 15, 2021, and to running a damage control campaign to explain to users the changes they were making.
Data tracked by the analytics firm App Annie shows WhatsApp falling from the eighth most downloaded app in the UK at the beginning of the month to the 23rd by 12 January.
By contrast, Signal which wasn't even in the top 1,000 apps in the UK on 6 January, yet by 9 January it was the most downloaded app in the country.
The new privacy policy goes into detail on how WhatsApp shares information with Facebook, which was not there in the earlier version, at least in this new expanded form.
Facebook has said that it will not access those messages for any type of ad targeting, but language in the updated terms of service concerned many users who worried that Facebook would suddenly see their private messages.
"We want to be clear that the policy update does not affect the privacy of your messages with friends or family in any way," WhatsApp said in an update posted to its site, which it is paying to advertise on Google under searches for "WhatsApp privacy policy"
"We've heard from so many people how much confusion there is around our recent update," the company wrote in a blog post. "There's been a lot of misinformation causing concern and we want to help everyone understand our principles and the facts."
"While not everyone shops with a business on WhatsApp today, we think that more people will choose to do so in the future and it's important people are aware of these services," the company wrote. "This update does not expand our ability to share data with Facebook."
Niamh Sweeney, WhatsApp's director of public policy for Europe, the Middle East and Africa, said that the exodus was believed to be related to the update to the company's terms of service. She said that update was intended to do two things: enable a new set of features around business messaging, and "make clarifications and provide greater transparency" around the company's pre-existing policies.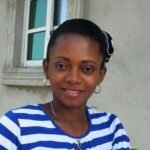 Ifunanya Ikueze is an Engineer, Safety Professional, Writer, Investor, Entrepreneur and Educator.