Last week we dwelt extensively on the performance of the Golden Eaglets at the just concluded WAFU U17 regional tournament. We pried into history and compared notes. It was apparently evident that we have not achieved the objectives of the programme and we are yet to reach the full potentials like Brazil, Spain, Germany, etc.
We have not done too badly in the competition, either, as we maintain the highest record world over by winning the Cadet World Cup a record five times. Take it further, we are asking why we have not progressed from this point? Why have we not won the Junior World Cup (U20)? Why have we not won the senior World Cup having won the Olympic Gold Medal (U23)? Our record is not bad but we could have done better.
Today, we want to summarily point out the possible missing links that could have aligned together to answer the above questions? We will not go into details because of want of space and the anticipated brevity of this discourse. But then, a problem identified is half solved, they say.
First among these challenges is the dearth of academies by Nigerian professional league clubs. There is little or no developmental programme by these clubsides to ensure smooth transition. That is why we cannot say that so and so clubs are actually the top 4 in Nigeria. Yes. They scout for players from everywhere and these may not blend with the original philosophy of the club. Before they blend, some have gone to other clubs and they start all over again. Europe is replete with club academies and youth teams.
Second is quest for immediate gain. When a player is identified most probably from the streets and drafted into the U17 team, all the people around him or her start thinking of how he will play for Chelsea, Real Madrid, Barcelona, Juventus, etc. without considering how long and the discipline, hard work and focus to get to that height.
Third is the unprofessional attitudes of football agents. When you see a player, do you take time to study his style of football and his mental mindset? Do you check the club that adopts that style whether domestic or international? Do you consider the most suitable coach for him who would understand and develop him? Are you sending him to a club whose coach prefers 'made players'? Or, the major concern is to sell off and make money? This explains why most of them go for trials and never make it. Some come back depressed.
Poverty/family demands is the fourth. This does not need explanation as the pressure starts from the onset and the player loses focus on his career and thinks more of how to solve family problems even at that young age.
Fifth is lack of awareness by family members on standard football ethics, guidelines and principles. In the quest to have their wards play abroad, they agree to all kinds of contracts and end up destroying the careers of these young lads/ladies.
The sixth is age falsification. The MRI scan has to some extent solved this problem but some how we still see it come up from time to time. Some players failed the test in the last WAFU regional tournament and one wonders if the coach, the management, the medical staff, the NFF would ever be thorough for once. This is 2021 and the MRI scan is still embarrassing Nigeria. One may ask, if not those players, do we have no more players to prosecute these matches with. With the avalanche of stars everywhere in Nigeria, it is completely ridiculous to have this embarrassment constantly. This is one of the greatest problems of cadre football progression. We will have time to look at this issue more extensively.
The seventh is bad administration and management. This is well known. Our administrators are more interested in the estacodes from foreign trips (tournaments, seminars, etc) than doing the needful. How many times do they check up on the coach to know the level of preparedness for a tournament? How many times do they check on the needs in the camp? How many times do they engage the players individually (off camera) to feel their 'pulse'? This is not suggesting interference. Look at Abramovich. He does not take it when he cannot, simple. How many of our administrators are compromised? When are funds released for a tournament's preparation? When do we start assembling a team? These are issues.
Eighth is favouritism, tribalism and god-fatherism. The game here is whose business card introduced you? There are so many young, vibrant, lethal football players in Nigeria who are not coming to limelight because they cannot access these big complimentary cards. The contacts they have are merely parochial but they have the content.
The last is extortion; greasing palms. There are reported cases of best players been dropped from the final squad because they could not settle either the coach, the officials or the administrators. This one is even a big Nigerian problem. To solve it needs special intervention.
Next, we conclude by suggesting solutions to these issues in connection with the Westerhof paradigm.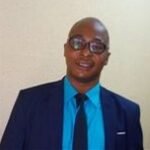 Azuka Edokobi is a Writer , a Farmer, a Supply Chain Expert and an Entrepreneur