The UK-based financial watchdog, Financial Conduct Authority (FCA) has fined the British subsidiary of Nigeria's Guaranty Trust Bank 7.6 million pounds ($9.3 million) due to the failures in GTBank's anti-money laundering systems and controls.
This is according to a statement released on  Tuesday by FCA.
"During the relevant period, GT Bank failed to undertake adequate customer risk assessments, often not assessing or documenting the money laundering risks posed by its customers," the FCA said in the statement cited by Reuters.
"These weaknesses were repeatedly highlighted to GT Bank by internal and external sources, including the FCA, but despite this, GT Bank failed to take appropriate action to fix them" the Financial Conduct Authority said.
The FCA noted that GT Bank had failed to take appropriate measures to fix the system despite warnings.
According to the FCA, the Guaranty Trust Bank has not disputed the findings and agreed to settle.
The bank, in a statement sent to PUNCH, said, "Guaranty Trust Bank UK Limited has reached settlement with the FCA, accepting findings in relation to historical Anti- Money Laundering controls in its operations in the period October 2014 to July 2019."
The bank further noted that it "has cooperated fully with the FCA investigation and has agreed a penalty sum of GBP7,671,800, which has been calculated by reference to a proportion of the revenues of GTBank UK over the relevant period and includes a 30% discount for early settlement."
In August 2013, the FCA fined GT Bank 525,000 pounds for serious and systemic failings related to anti-money laundering controls.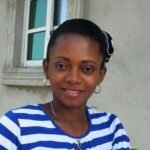 Ifunanya Ikueze is an Engineer, Safety Professional, Writer, Investor, Entrepreneur and Educator.