Elon Musk has sold $6.9 billion of stock in Tesla Inc., the billionaire's biggest sale on record.
The Tesla CEO says he wants to avoid a last-minute selloff of the electric-car maker's shares if he looses the lawsauit and is forced to complete the $44 billion deal to buy Twitter Inc.
Musk sold about 7.92 million shares on Aug. 5, according to a series of regulatory filings on Tuesday.
Musk responded "Yes" to follower's question if he was done selling Tesla shares and would buy the stock again if the deal doesn't close.
Yes.

In the (hopefully unlikely) event that Twitter forces this deal to close *and* some equity partners don't come through, it is important to avoid an emergency sale of Tesla stock.

— Elon Musk (@elonmusk) August 10, 2022
The sale comes just four months after Musk, the world's richest person, said he had no further plans to sell shares in the carmaker he's built into a global force after disposing of $8.5 billion of stock following his initial offer to buy Twitter.
Tesla shares are up about 35% from this year's lows, though are still down about 20% this year.
Musk, 51, has now sold around $32 billion worth of stock in Tesla over the past 10 months.
He now owns 14.84% of Tesla, although he remains the largest stakeholder by far.
Elon Musk worth $250.2 billion is still the world's richest person, according to the Bloomberg Billionaires Index, but his wealth has fallen around $20 billion this year as Tesla shares declined.
The $44 billion Twitter deal Musk walked away fr last included a provision that if it fell apart, the party breaking the agreement would pay a termination fee of $1 billion.
He accused Twitter of  "misleading representations" over the number of spam bots on the service, prompting a law suit fro.the social media giant.
Musk tweeted at the weekend, that if Twitter provided its method of sampling accounts to determine the number of bots and how they are confirmed to be real, "the deal should proceed on original terms."
Good summary of the problem.

If Twitter simply provides their method of sampling 100 accounts and how they're confirmed to be real, the deal should proceed on original terms.

However, if it turns out that their SEC filings are materially false, then it should not.

— Elon Musk (@elonmusk) August 6, 2022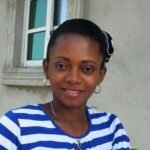 Ifunanya Ikueze is an Engineer, Safety Professional, Writer, Investor, Entrepreneur and Educator.