Transnational Corporation of Nigeria Plc (NGX Ticker: TRANSCORP) published its Financial Statements for the Period ended 30 June, 2021 to the Nigerian Exchange on Thursday, 29th July 2021.
The company reported double digits growth in the Revenue for the period, and a triple digit growth in Profit After Tax.
The company's Oil & Gas subsidiary that are into exploration, refining and marketing; Transcorp Energy Limited and Transcorp OPL 281 Limited which we have been watching for a couple of years now is yet to generate revenue for TRANSCORP.
In the report in review, TRANSCORP Stated;
The subsidiaries are in the start-up phase and have not started generating revenue.
Analysis of Statement of Profit or Loss and other Comprehensive Income
TRANSCORP reported a revenue of N53.26bn for the H1 Period, an impressive 52.36% growth from the N34.95bn reported in H1 2020.
The company earns from several types of revenue, prominent amongst them being the below;
Energy sent out: The company earned N29.70bn from Energy sent out (H1 2020: N19.17bn)
Capacity charge: N14.76bn was realized from this revenue type, up from N10.97bn reported in H1 2020.
Rooms: N5.59bn, and improvement on the N3.03bn earned in H1 2020
Food and beverage: N2.32bn, up from N1.20bn reported in H1 2020.
The cost of sells was well managed in relative to the growth in revenue, as it rose by 46.89% to N29.75bn  (H1 2020: N20.25bn). The cost of Natural gas and fuel costs constituted N24.45bn in its cost of sales (H1 2020: N15.80bn).
With a Gross Profit Margin of 44.13% (H1 2020: 42.05%), TRANSCORP reported a Gross Profit of N23.50bn, 59.90% growth on the N14.70bn reported in H1 2020.
The Administrative Expenses was also managed well relative to the increment in Gross Profit, as this rose by only 20.06% to N7.49bn from N6.24bn.
Staff costs which went up from N1.04bn to N1.59bn and depreciation at N1.319bn were the major components of the N7.49bn administrative and general expenses.
 TRANSCORP holds a substantial debt portfolio; N112.81bn in Long term borrowings and N12.22bn in Short term borrowings. An analysis of its Profit or Loss statement show that it booked a Net Finance cost of N7.97bn (H1 2020: N7.96bn) for the period in review.
Profit Before Tax rose by 658.31% from N929.88mn to N7.05bn, while Profit After Tax rose by 735.65% from N778.19mn to N6.50bn.
With the Total Comprehensive Income for the period standing at N5.85bn; N2.56bn is reported to be attributable to the Owners of the parent while N3.28bn was reported to be attributable to Non controlling interest.
The Basic Earnings Per Share based on the profits attributable to the Owners of the parent was 7.91 Kobo (H1 2020: minus 2.77 Kobo).
Analysis of Statement of Financial Position (Balance Sheet)
The Total Assets of the company was up by 5.93%, rising from N338.19bn as at 31 December 2021 to N358.26bn as at 30 June 2021.
Property, plant and equipment, Trade and other receivables, and deposit for investment constituted the major components of the company's asset.
An analysis of the Asset column shows that as at 30 June 2021, the company's cash and cash equivalent was N16.71bn, 343.53% higher than the N3.76bn it held as at 31 December 2021.
Total Liabilities was up by 6.53% to N238.40bn (As at 31 December 2020: N223.78bn).
Trade and other payables alongside Long term borrowings constituted most of the company's liabilities.
Total Equity rose by 4.76% from N114.40bn as at 31 December 2020 to N119.85bn as at 30 June 2021. The retained earnings also rose by 7.34% between the same dates to N41.09bn.
An analysis of the Balance Sheet show that of the Company's equity, N68.99bn was reported to be attributable to owners of the parent while N50.85bn was attributable to Non controlling interest.
Further analysis show that of the Company's Total Asset, 66.55% (31 December 2020: 66.17%) was funded by Liabilities while 33.45% (31 December 2020: 33.83%) was funded from the Shareholders Equity.
Analysis of Statement of Cash Flows
A review of the company's statement of cash flows shows the below;
Net cash generated from operating activities stood at N23.14bn
Net cash used in investing activities stood at N7.41bn
Net cash used in financing activities stood at N2.76bn
The cash and cash equivalent as at 30 June stood at N16.71 billion.
About the Company
Transnational Corporation of Nigeria Plc, ("the Company" or "Transcorp"), was incorporated on 16 November, 2004 as a private limited liability Company domiciled in Nigeria in accordance with the requirements of the Companies and Allied Matters Act.
Following a successful initial public offer (IPO), the Company was in December 2006, listed on the Nigerian
Stock Exchange. The shares of the Company have continued to be traded on the floor of the Exchange. The Company is domiciled in Nigeria and the address of its registered office is 38 Glover Road, Ikoyi, Lagos, Nigeria.
The Company maintains controlling interests in the following companies. The Company, together with the subsidiaries are known as the Transcorp Group, ("the Group")
Capital Leisure and Hospitality Limited
Transcorp Hotels Plc
Transcorp Hotels Calabar Limited
Transcorp Energy Limited
Teragro Commodities Limited
Transcorp Power Limited
Transcorp Properties Limited
Transcorp OPL 281 Limited
Transcorp Hotels Ikoyi Limited
Transcorp Hotels Port Harcourt Limited
The Company's business is investment and operation of portfolio companies in the hospitality, power, agro-allied and oil & gas sectors.
The company has 40.64 billion outstanding shares and a market capitalization of N37.80 billion.
Analyst's view
With its acquisitions in the Power Sector and the promise of its Oil & Gas Subsidiaries, we rate TRANSCORP a BUY for long term investors.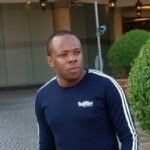 Nnamdi Maduakor is a Writer, Investor and Entrepreneur