The Central Bank of Nigeria (CBN) has announced that it will commence immediate refund of capital deposits and licensing fees where applicable, to Bureaux De Change (BDC) promoters with pending license applications with the CBN.
The apex bank also instructed all Deposit Money Banks to stop accepting instructions from customers to transfer capital deposit of N35 million to the designated CBN account for the purpose of applying for BDC licences.
This was contained in a circular to promoters of Bureaux De Change and all Deposit Money Banks on Wednesday, and signed by Ibrahim S. Tukur, for the Director, Financial Policy and Regulation Department.
The CBN said that affected BDC promoters should forward their requests for refund in writing to the Director, Financial Policy and Regulation Department, Central Bank of Nigeria, Abuja.
Required documents to accompany the request:
Telex copy of the capital deposit of N35 million
Account details for the refund. It should be the same account from which the capital deposit originated including Bank name, account name and account number.
A copy of the bank draft/telex for payment of licensing fee of N1 million (if any)
The hardcopy of the request should be submitted to CBN Head Office, Central Business District, Abuja or CBN Head Office Annex, Tinubu Square, Lagos in an envelope clearly marked "Refund of BDC Capital Deposit" at the top left corner. The softcopy of the request can be sent to fprdlicensing@cbn.gov.ng in advance of the hard copy according to the CBN.
Recall that the CBN on Tuesday said it has stopped selling foreign exchange to Bureaux De Change operators. 
The CBN said the BDCs had defeated their purpose of existence to provide forex to retail users; had become wholesale and illegal dealers; and had continued to make huge profits while Nigerians suffered in pain.
The bank said that its weekly sale of foreign exchange will henceforth go directly to commercial banks, adding that banks would be monitored to provide forex for the legitimate use of Nigerians.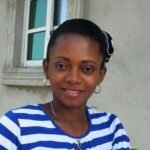 Ifunanya Ikueze is an Engineer, Safety Professional, Writer, Investor, Entrepreneur and Educator.