Saudi Arabian Airlines (SAUDIA) has suspended all flights from and to Sudan until further notice. The suspension follows an incident at the Khartoum International Airport, where a Saudia plane was shot at while waiting for departure at the Sudanese capital.
Also read; Who is Hiba Abouk soon to be Achraf Hakimi's ex-wife worth millions of dollars?
SAUDIA in an initial statement said that its A330 aircraft, flight number S458 was involved in an accident at Khartoum International Airport before taking off to Riyadh at 0730hrs UTC on the morning of Saturday, April 15.
In a follow-up statement posted on its website, the airline stated that "following the security events in the Republic of Sudan, an aircraft belonging to SAUDIA was exposed to gunfire damage at Khartoum International Airport while preparing for its scheduled departure flight SV458 to Riyadh with guests and crew on board" on Saturday morning.
It went further to confirm that all members of the aircraft's cabin crew and guests have safely arrived at the Saudi Embassy in Sudan.
All aircrafts flying over Sudan have returned and all other flights to and from Sudan have been suspended in order to preserve the safety of the guests and crew, the statement said.
It has allocated numbers inside and outside Saudi Arabia so that the families of the guests and the flight crew can communicate with Saudia. The numbers are: 8004343333 inside the Kingdom — while +966126864333 from outside Saudi Arabia.
Saudi Gazette reported that other Saudi-based airline such as flynas and flyadeal has also suspended all flights to Sudan until further notice.
In a statement issued by the Kingdom's Ministry of Foreign Affairs, Saudi Arabia has expressed its deep concern about the escalation and the military clashes between the army and the Rapid Support Forces in Sudan.
EgyptAir has also temporarily suspended all flights to and from Khartoum Airport due to the ongoing security disturbances in Sudan. The airline has stated that the suspension will remain in effect for 72 hours or until further notice, depending on the latest updates regarding the situation in Sudan.
Emirates, flydubai and Air Arabia have halted flights to and from Sudan due to the violent clashes between the Sudanese army and the Rapid Support Forces (RSF).
"Due to a deteriorating situation of civil unrest in Khartoum, all Emirates flights to/from Khartoum (EK733/EK734) are cancelled from April 15 to 17" Emirates said in a statement."In addition to the Emirates flights, flydubai flights to/from Khartoum have been cancelled from April 15 to17.
"Customers connecting on Emirates or flydubai flights to Khartoum will not be accepted for travel at the point of origin until further notice," it added.
Meanwhile, Air Arabia announced that all flights to Sudan have been suspended indefinitely.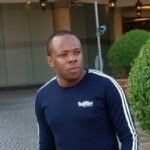 Nnamdi Maduakor is a Writer, Investor and Entrepreneur