(Greenwich Merchant Bank): The stock market gained as the NGX-ASI and market capitalization advanced to close at 0.32% for the day to close at 70,840.72 points and
N38.94trillion respectively. Hence, Year-To-Date, it increased to 38.22%.
The top gainers were LIVINGTRUST 9.96%, OMATEK 9.37%, CILEASING 9.97%, and MULTIVERS 9.31%.
Trading activities was red as the total volume and value traded were down 30.98% and 56.54% to close at 327million units and 3.36billion respectively. Also, JAPAULGOLD and UBA was the most traded stock by volume and value respectively.
In addition, market breadth closed positive at 2.19x as a result of the Thirty-Six (36) gainers and Sixteen (16) decliners.
Fixed Income Market
The average system liquidity closed lower at N19 billion from its opening balance of N209 billion.
At the interbank market, both the Open Buy Back and Overnight rate declined 9bps and 2bps to close at 16.83% and 17.92% respectively.
At the NTBills market average yields closed marginally bullish declining by 1bp to close at 13.34%.
The Bond market closed bullish as the average yields declined marginally by 3bps to close at 15.85%.
FX Market
The Naira exchange rate, at the NAFEM window depreciated by NGN54.81/ USD to close at NGN850.22/USD from NGN795.41/USD.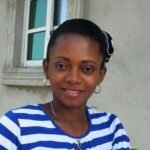 Ifunanya Ikueze is an Engineer, Safety Professional, Writer, Investor, Entrepreneur and Educator.